If you are a hospitable human being and have a pleasant nature your house might always have guests. Therefore, your house must reflect your friendly vibes and for this, you should have a welcoming and beautiful guest bedroom. But, decorating and designing a guest bedroom sometimes comes too expensive and gets over your budget. To avoid this problem you need some cool ideas as well as budget-friendly styles.
But don't stress out as we have got your back and have gathered the best small bedroom ideas on a budget. These ideas have a budget-friendly nature and are also very easy to implement. Our main aim is to provide you with the best tips on how to make a small guest bedroom look bigger and more beautiful in an affordable range.

Two Toned Guest Bedroom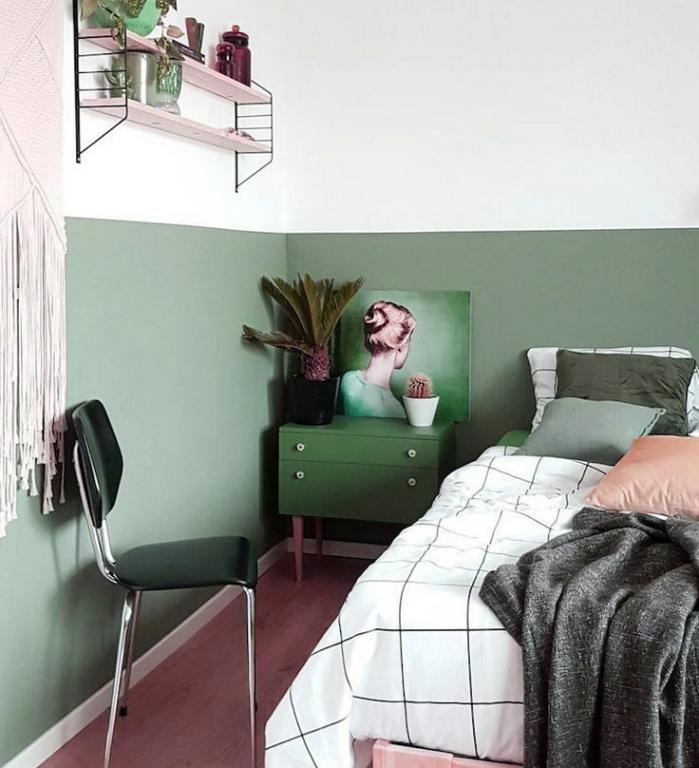 The thing that mostly attracts visitors is the wall design and paint. So, the colour scheme and theme should be lively and should make the room look bigger and spacious. For this, we recommend you use a mixture of two colours out of which one should be white. White is always used to enhance the spacious look of rooms. So use white and pair it with colours like yellow, blue or green.
Such a two-toned look is considered great for a small guest bedroom as they bear a fresh and spacious look. Moreover, for a budget-friendly option, you can use medium quality paint and should not go for wallpapers as they are quite expensive. You do not even need to hire a painter for this hack as it's very easy and you can do it yourself
Fresh Flowers and Candles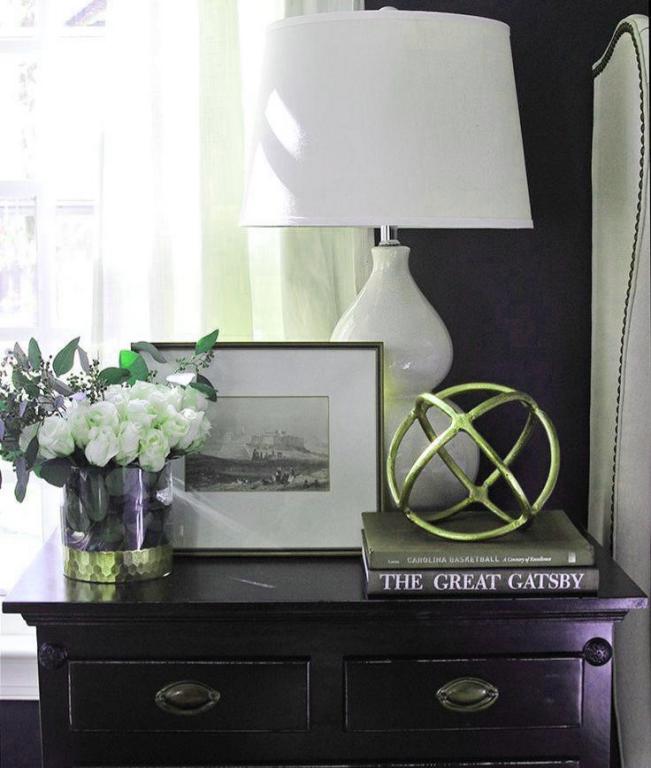 A guest bedroom is a place where your guests would be spending a lot of time so it should be welcoming and pleasing. Fresh roses in a vase look very beautiful and pleasant to look at and best trend for your small guest room. Moreover, it obviously doesn't cost you money and is a better option as compared to buying artificial decoration items.
Similarly, you can go for beautifully scented candles instead of spending a lot of money on expensive lamps and room fresheners. These flowers and candles will give your guest bedroom a dreamy look and will also come on budget.
Side Table Ideas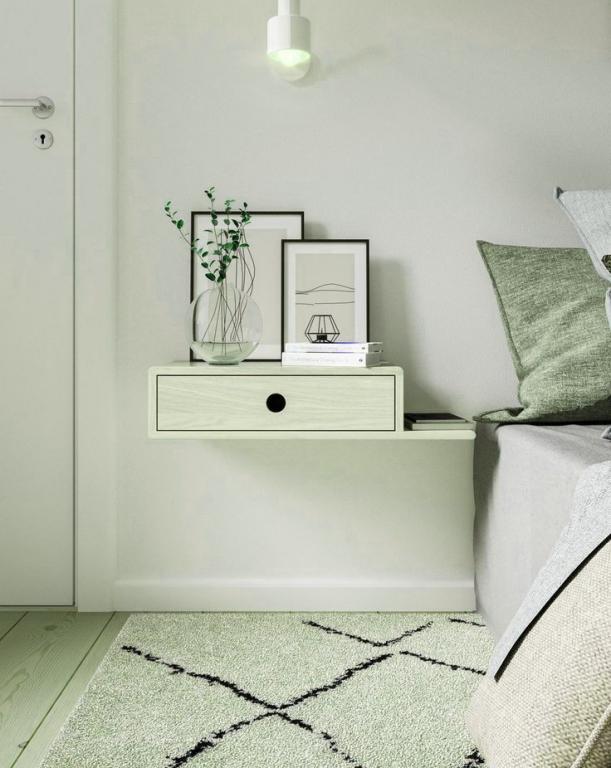 The ambience is the key to happy guests and it's every host's responsibility to make sure their guests are comfortable. For the ease of your guests, a side table is very important as they will need it for placing little things. If your guest bedroom is smaller in size then a conventional side table would not be suitable for it. Smaller bedrooms need side shelves or smaller side tables with compartments to keep the belongings. Floating racks can also replace side tables and best bed for small guest rooms as they look cool and are also on budget.
Fitted Sheets
One of the on a budget ideas for small guest bedrooms would be to replace fancy bed sheets. Luxurious bed sheets will cost you a lot, so you need something affordable for your guest bedroom. We suggest you buy fitted sheets for the guest bedroom. Firstly because it will save you the hassle of making the bed every day. As the name says these sheets remain intact and do not need frequent bed makings. Secondly, these sheets are not very expensive as compared to the other bed sheet sets for bedrooms. And lastly, fitted sheets give a very neat and clean vibe to the guest bedroom.
Queen Sized Guest Bed
A comfortable bed is a key to peaceful sleep and your guests deserve to have a sound sleep. So, you have to carefully choose a bed for your guest bedroom. For small bedrooms, the option bracket becomes even smaller. But don't stress out we have some latest tiny guest bedroom concepts for the bed choice. A queen-sized bed will look good in a small guest bedroom. The size is perfect for guest rooms as it is smaller and these beds are cheaper than that of king size beds. Moreover, you can try queen size corner beds too but make sure to buy the affordable ones.
On Budget Curtains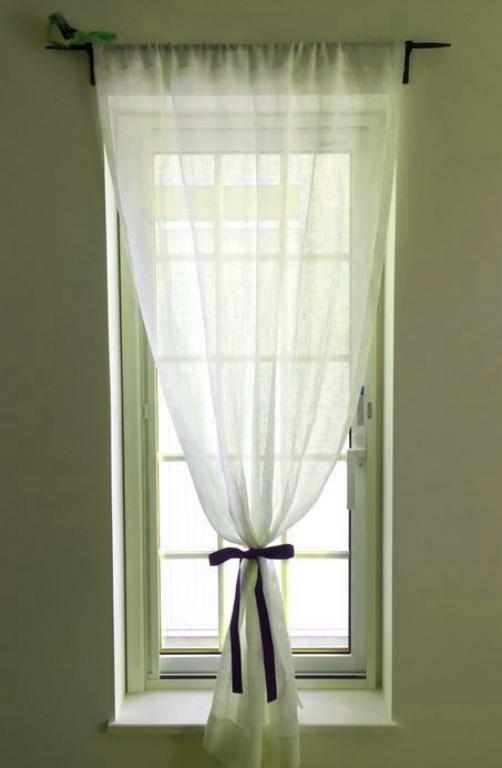 Curtains are a necessity for every modern room. But if you have bedroom decor for small guest room do not stress out to have the luxury and heavy curtains. A small bedroom does not need extra fancy curtains, plus they are not budget-friendly. We recommend you buy simple net curtains for the guest bedroom as they look pretty and do not have a very high price range. Moreover, you can go for simple plain curtains to match your bed sheet and overall theme. Such simple curtains look great and are on a budget too. Besides, heavy curtains can make the bedroom appear vast.
Carpet for Guest Room
Beautiful and elegant flooring is a necessity for every small guest room decorating idea. So, you also need to think about making the floor perfect for the guest bedroom. You can try getting the entire floor carpeted instead of buying expensive rugs or floor decors. A fully carpeted floor is a cheaper option and it also showcases a comfortable atmosphere.
On budget Tiny Guest Room Tv
A Tv can keep your guests entertained throughout their stay the small multipurpose guest room ideas are essential. Buying a large LCD TV screen would cost you an arm and a leg. So you can choose a medium-sized screen for the guest bedroom that also fits the budget. A medium-sized screen is a wise option when it comes to selecting an entertainment option for guests. To sum it up, we find the above mentioned small spare bedroom ideas for Guests suitable for you and your guests as they fulfil both style and budget needs.