There are so many popular styles when it comes to furniture ideas. However, Scandinavian style furniture is very common nowadays and you can see it in every other household. You can either turn your whole house into a Scandinavian style or you can only select one-bedroom depending upon your choice. A Scandinavian themed room is simple, minimal and elegant as well. It is known for tranquillity, calm and neutral best bedroom colour schemes. This style is best for those who want their bedroom to have simple shapes and designs.
If you are looking for some cool Scandinavian Bedroom Furniture Design ideas then your search ends here. As our article is about the top 7 Scandinavian furniture tips that you can try for a bedroom. These ideas are simple yet effective for a Scandinavian look. Moreover, you can easily achieve these looks in an affordable range as they are not luxurious ideas. So, let's not delay anymore and start our list of ideas:
Best Scandinavian Bedroom Furniture Styles
Scandi Bedroom Designs


As we mentioned above that a Scandinavian style bedroom has a simple look so the bed style will also be simple but graceful. We have so many options that you can choose from for Scandinavian beds. Firstly, you can go for a simple light brown wooden bed without any fancy structure. The bed will add a simple look and will also look decent.
Secondly, you can get a simple platform bed made up of wood slats and a metal frame. This type of bed can be low profile, sleek and stylish as well. These styles consider as inexpensive bedroom decorating ideas. Lastly, you can get an upholstered bed that has a solid wood frame. Such beds have a stylish look and they are comfortable as well. Plus they have always been known for giving a Scandinavian look to a bedroom.
Modern Sofa Scandinavian Set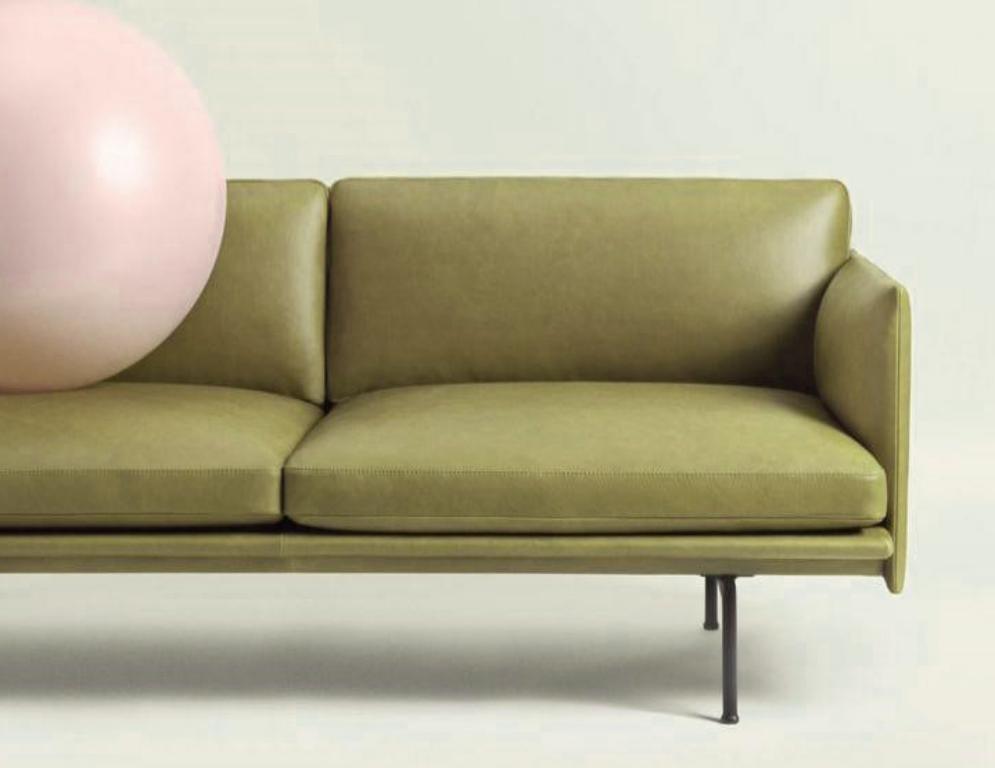 Any bedroom is incomplete without a sofa set and so is a Scandinavian style bedroom. So you have to choose the perfect nordic style sofa bed for the bedroom. The choice can be tricky as there are so many options available in the market. Let's narrow the options down for you. We suggest you buy a clic clac sofa for your bedroom as it has a simple sleek outlook plus its clic clac functionality makes it useful for a minimal bedroom.
Similarly, you can select a Simple wooden sofa with a graceful design to add grace and simplicity to your bedroom. Another option is to go for a simple looking leather sofa. The best thing about this sofa is that it can cover less space and it also looks cool due to its brown shade. In addition, you can get a modular sofa as well to support the Scandinavian vibe of your bedroom.
Black and White Scandinavian Furniture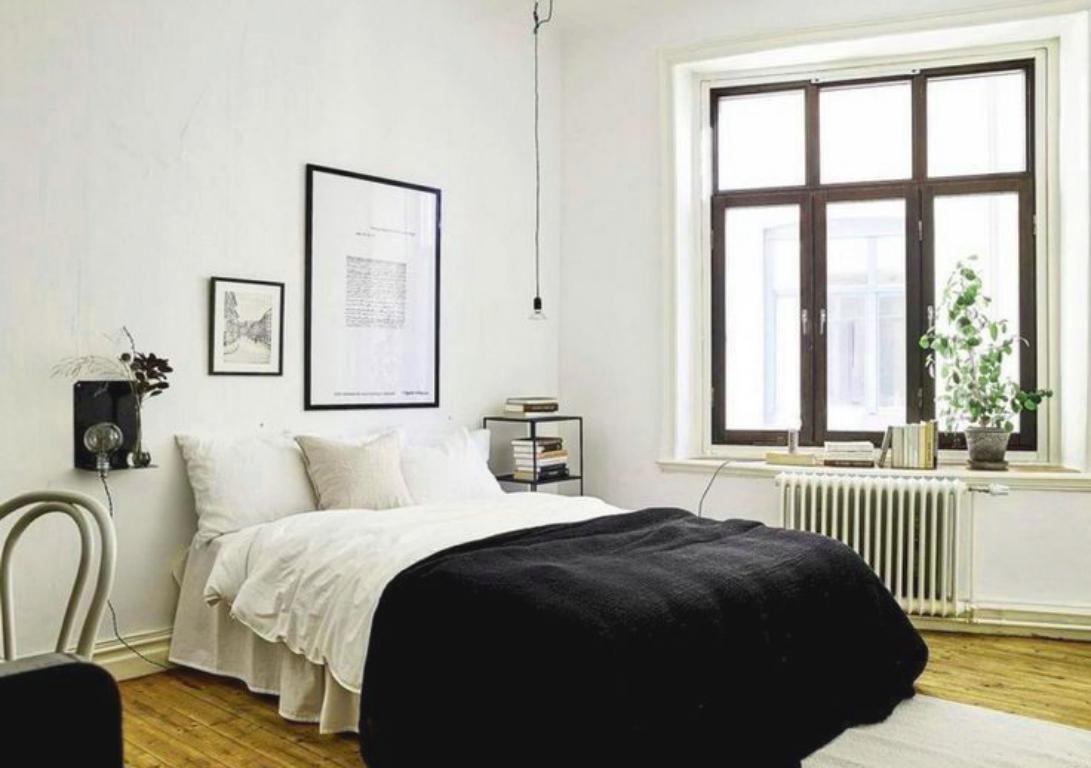 One of the most modern Scandinavian themes is Black and white because of the marvelous effect that it creates. You can also go for the black and white Scandinavian bedroom furniture theme but make sure to perfectly blend both colours. If you have a black bed then you should opt for white sheets and a black side table. The walls can be white and the wall hangings should be black to pop out.
On the other hand, black sheets would go well with white beds and white walls. Moreover, you can add black decoration pieces or vases to enhance the look. Plus, black or white flowers will give an unimaginable Scandinavian feel.
Habitat Scandinavian Furniture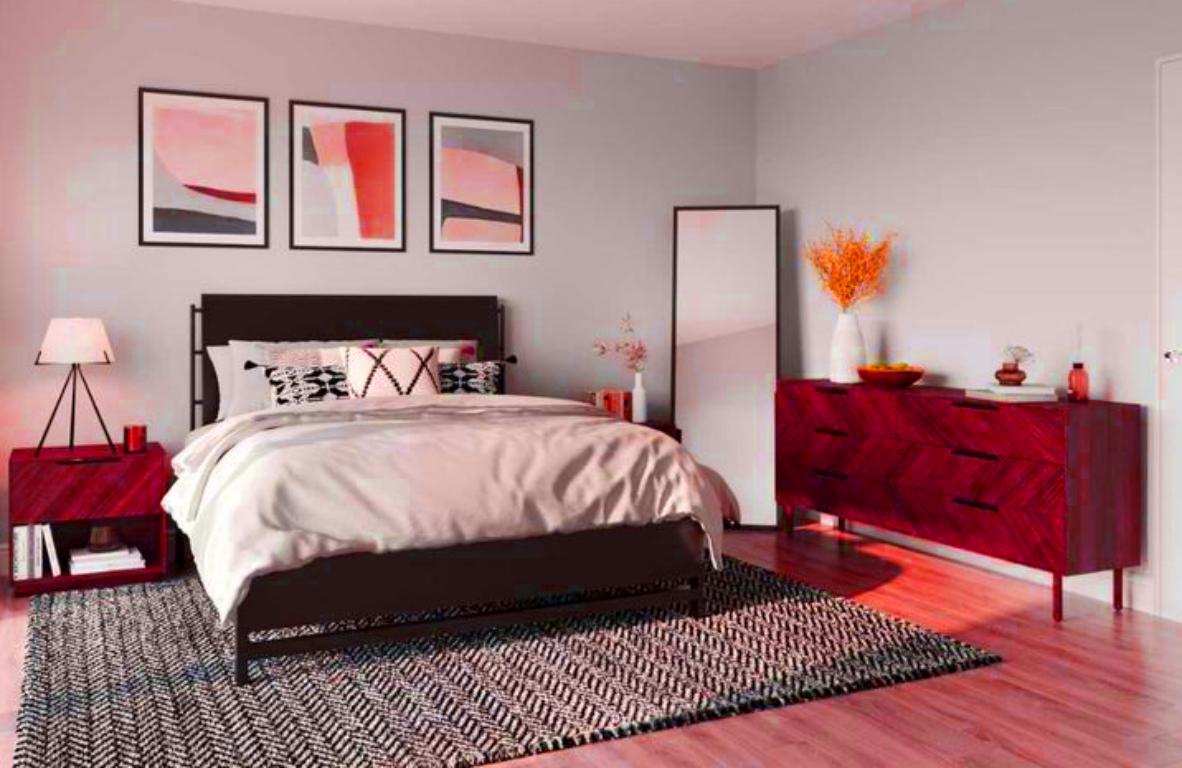 Getting plain and clean lines furniture is one of the best habitat Scandinavian bedroom furniture. Plain furniture is the essence of the Scandinavian theme as this look actually refers to sleek and simple picks. For this, you can set plain looking furniture including a wooden sofa set, a plain wooden bed without any ornaments. The natural wood colour gives a real Scandinavian feel that no one can ignore. So it's better to get plain real wood furniture and achieve the minimalist bedroom of your dreams.
Contemporary Scandinavian Furniture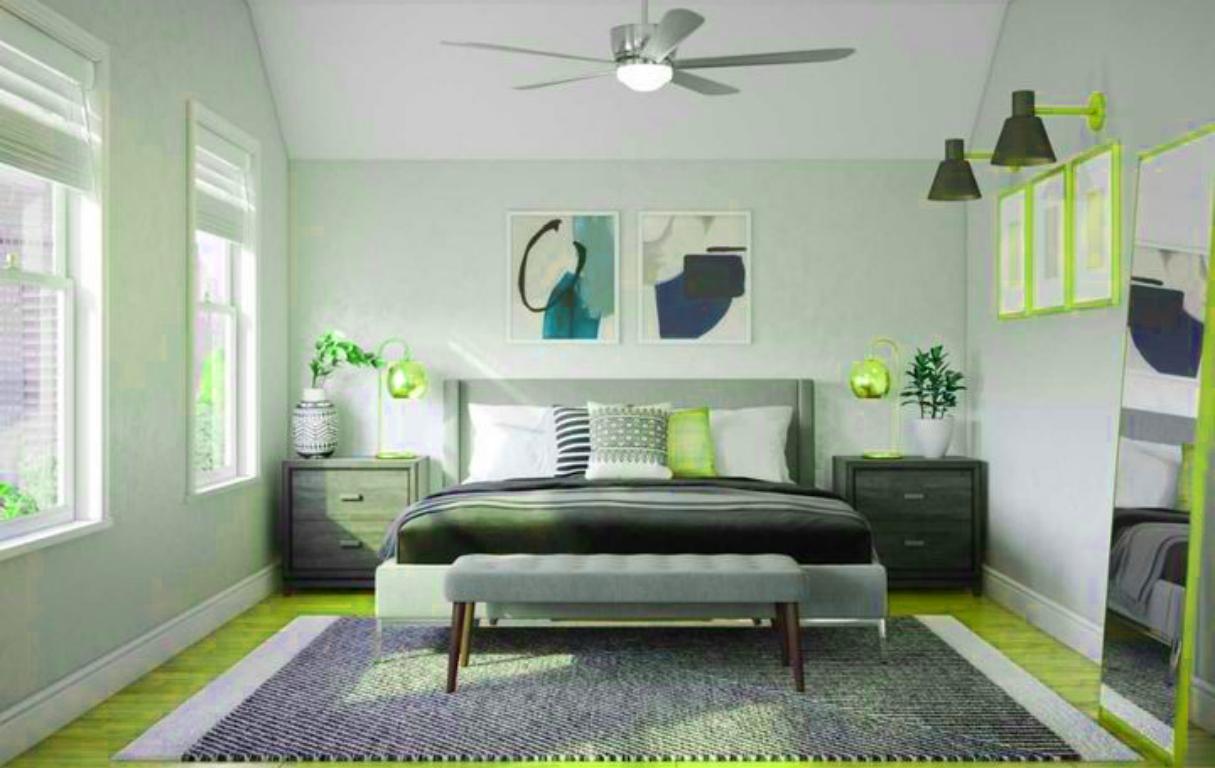 Neutral colours are the other name of a Scandinavian theme. You can also play with neutral colours and set the bar high contemporary bedroom Scandinavian furniture. Normally muted shades Including grey, brown, cream, black, beige, and white go nicely with the Scandinavian theme. You can get grey or beige sheets for your bed and can also add a black Comforter to go with the look. The mixing of these colours with black gives a sober view.
You can also go all grey if you have a liking for the grey themed bedroom. You can mix cream and grey with white to create a colour palette. Try these shades with other furniture as well like lamps dressers and rugs. In this way, your bedroom will be completely transformed into a traditional contemporary Scandinavian styled room.
Scandinavian Bedroom Wall Mirror
Mirrors look very classy if you have a sense of minimalistic style for master bedroom Scandinavian furniture design. Wall mirrors are the best choice for the Scandinavian theme. When choosing a mirror make sure to buy geometrically shaped mirrors like Square mirrors, circular or rectangular mirrors. These mirrors come in different muted colours like white, grey, and black too. So you can choose anyone according to your liking or the theme. Also, try to buy wall mirrors as they have the ability to spread positive and simple vibes. Usually, these round mirrors come with simple borders. They give a very aesthetic sense and are also practical. So buy the one that suits your need and also attracts a Scandinavian eye.
To sum up, all these ideas are worth trying and are perfect for Scandinavian design houses. You can try them alone or can mix and match these Scandinavian bedroom furniture ideas. We assure you that these tips and ideas will surely make everyone ask about your Scandinavian bedroom secrets.