Steel railings have existed in some form for many centuries. However, their popularity has never waned because of their timeless appeal. Steel rails are the perfect material to use when you want an elegant, modern look in your home, whether you're redesigning the entryway or building an outdoor deck. With proper planning and installation, stair-siding systems can be designed to fit any space, from smaller balconies to grand staircases and terraces. Here are some examples of new steel railing designs of 2023 you can use to give your home curb appeal in no time at all.
Top Steel Railing Designs For Home in 2023
Sleek Clean Minimalist Style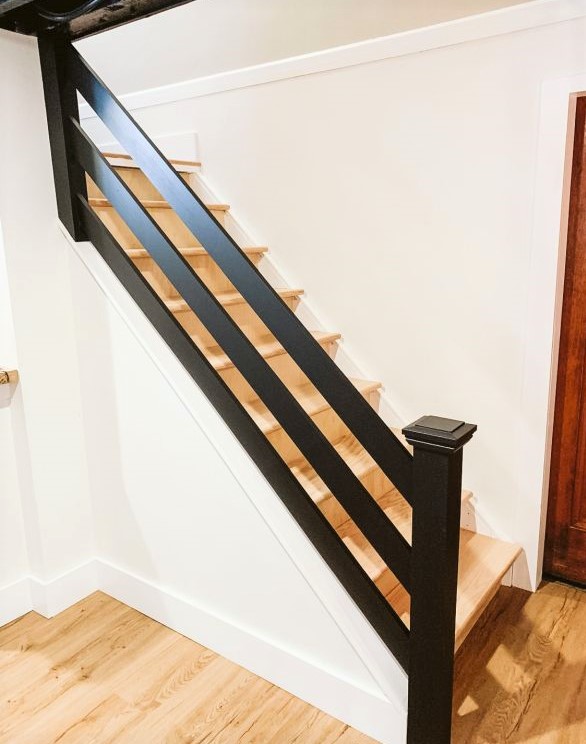 A steel railing is a perfect way to add a modern touch to your home. Sleek and clean, with a minimalist style, the fence are an excellent choice for any home. You can have them installed in front of your steps, on balconies or decks, as exterior handrails on stairs, or as interior handrails in staircases. Moreover, you can put them outside your window. Hence, it reflects the natural light coming into your room during the day while providing privacy at night. The best thing about this type of fenceis that it won't rust, fade, rot or accumulate debris like other materials.
Read Also
TrendyFront Wall Tiles Designs
Rustic Farmhouse Style
There's something about a rustic farmhouse that feels like home. Maybe it's how they're built to last or how they always look cozy and inviting. And when it comes to steel rail designs, there are few things more historical than rustic steel. Whether you want to add a little vintage flair or go all out with a full restoration, these sidings are ideal for any property. The rustic farmhouse style is often found in older homes, but these designs work beautifully on new construction. They have a warm, welcoming feeling that's hard to find anywhere else! Additionally, these rustic steel designs come in almost any size you need—plus all sorts of different finishes, so you can customize them however you'd like.
A Simple Roman Baluster Design
Do you want to give your house a hint of traditional elegance? A simple Roman baluster design might be just what you need. Roman balusters are characterized by their smooth, round columns and volute-shaped capitals. They're a popular choice for stair siding but can also be used for other railings, like porch or deck siding. The best part about this type of railing is that it doesn't require additional construction materials, so you don't have to worry about the costs associated with installation! You can choose from various finishes, including dark bronze, gold leaf, silver leaf, brass, and antique bronze. You'll also find many different sizes to fit your needs.
Read Also
An Innovative Triangular Baluster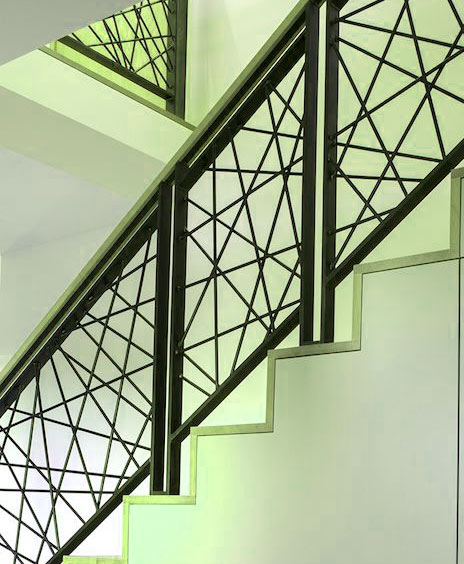 The triangular baluster is the ideal modern steel railing styles if you want to give your house a unique look. This design is both eye-catching and structurally sound. Hence, it is a great choice for homes of all styles. Additionally, with its clean lines and simple geometry, a triangular baluster steel railing can easily be integrated into any existing decor. If you add an accent color to the siding - such as a cool blue or purple - this distinctive style becomes an even more exciting option. With this revolutionary new design, there's never been a better time to invest in contemporary steel railings for your home!
Heavy Industrial Style Railing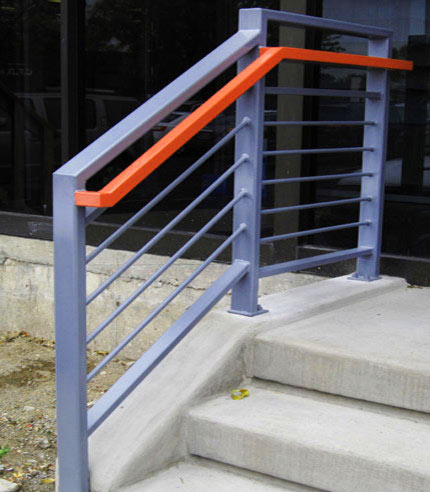 You can't go wrong with a classic steel fence design. Big and heavy, industrial-style steel railings are perfect for any home. They're strong and durable. Moreover, you can customize these railings to fit your specific needs. They're easy to install. So, if you want a railing that will make a statement and last for years to come, then an industrial-style steel railing is the way to go.
Read Also
Spindly Patterned Steel Railings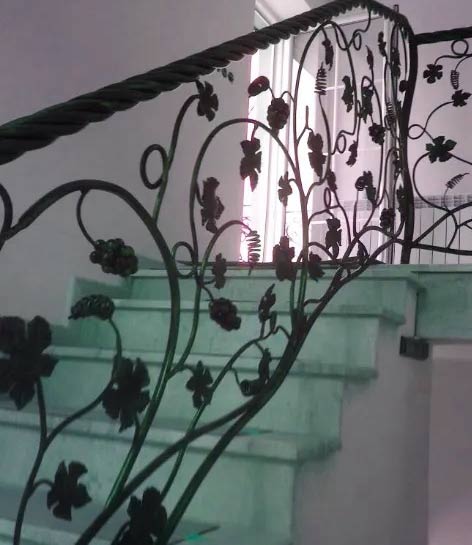 Spindly Patterned steel railings are perfect for those who want a chic and modern look for their home. These railings are perfect for any home, no matter the style. They are also extremely versatile, as they can be used indoors or outdoors. However, these bars don't last too long because they are delicate. So it's best to use them on less busy parts of your home, like the back patio or the walkway leading up to your front door. Moreover, this might not be the best option if you're looking for an elegant yet sturdy design. But if you like something delicate and charming, add this pattern to your wish list!
Crisscross Multi-Colour Steel Railing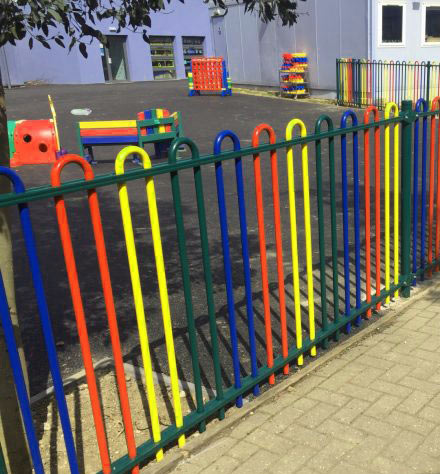 This steel railing design is perfect for adding a personality to your home. The crisscross pattern and multi-colored design are eye-catching and unique. Moreover, the steel construction ensures that it is built to last. Your home will compete on price with this railing, no doubt. It has a strong architectural vibe that is fashionable. The bright colors will draw the attention of everyone who sees it, and its bold lines and geometric shapes will make the whole railing sturdy. You can use this steel siding design on decks or balconies, but with these colors, you'll want to keep it outdoors. The bright blues and oranges would clash with any other color palette indoors. This bar style is for you if you need more color on your porch or deck this summer! However, the paint of these railings can chip off over time. Moreover, these railings will be difficult to clean due to their small crisscross box design.
The Bottom Line
When it comes to home improvement, few things make as big of an impact as a new set of steel paling. They can raise the value of your house in addition to giving it a sense of style and refinement. If you're thinking about updating your home's look, then be sure to check out these best steel railing designs of 2023. You won't regret it!