Are you considering renovating your sweet home with the latest interior design trends 2023? If so, the following hottest designs of interior will help you prepare your home for the coming year. Interior design trends are changing rapidly, and keeping up with the newest home design techniques and styles can be challenging. We have compiled this list of the best home decor trends and ideas. One of the most exciting aspects of home decoration is the opportunity to customize your space and make it into something you genuinely love, but sometimes it can be challenging to know what will look best. Hence, it is best to keep an eye on interior design pattern trends to see which styles and ideas will still look fresh and modern in the coming years. Here are the top interior design trends that will rule 2023.
9 Latest And Finest Interior Design Trends
Curved Lines and Natural Textures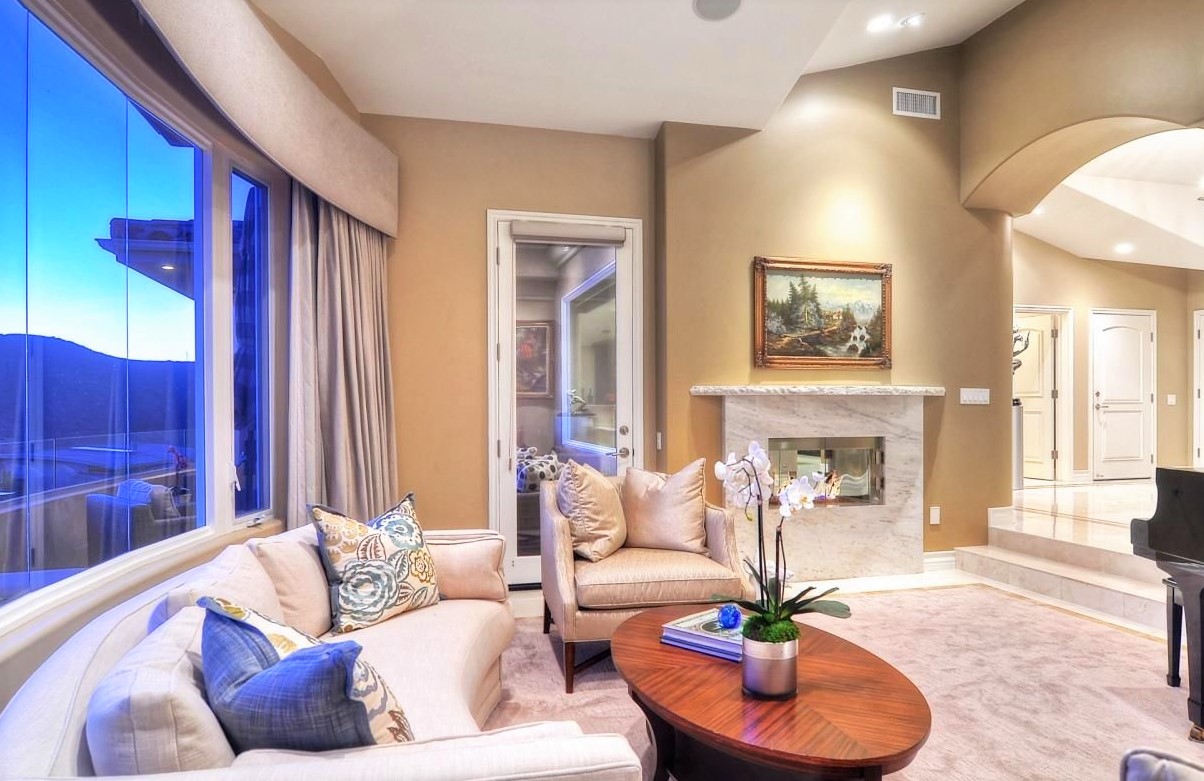 You might be surprised, but curved lines and natural textures are coming in full force in home design. Curved lines evoke a feeling of calm and tranquility. The texture creates depth and dimension in a space, such as wood floors, fabrics, or textured paint. The latest interior design trend is using natural textures in all spaces, i.e., textured flooring, textured walls, etc., to create an inviting look that goes with any decor. There are also more eco-friendly materials on the market today that have no negative impact on your indoor and outdoor air quality. Hence, you may decorate your home in any way possible without harming the environment with these curvy lines and natural textures.
Switch to the Latest Modular Furniture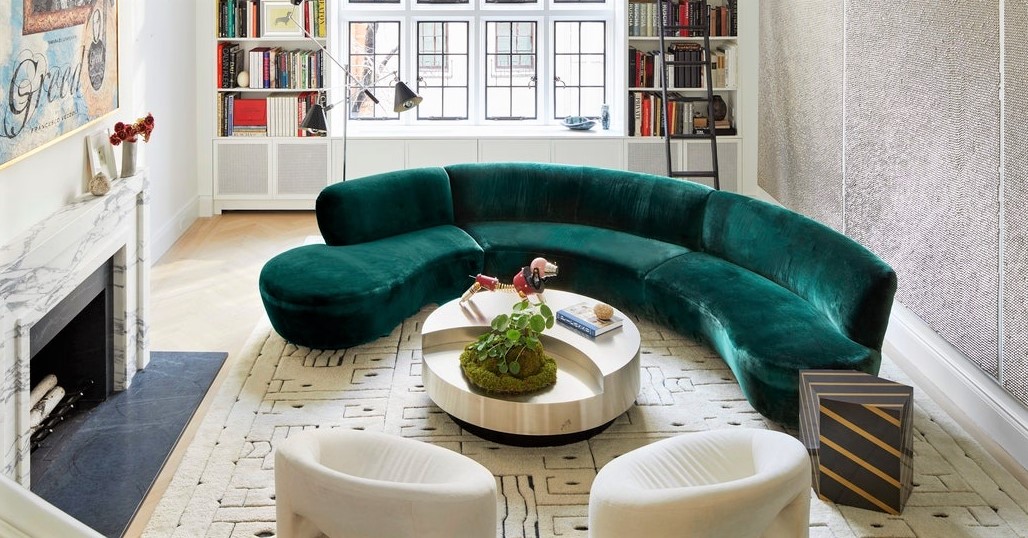 Furniture is a crucial factor in enhancing your space's beauty and aesthetics. With the latest modular furniture trends, it's easier than ever to rearrange a room and Modern Living Room Interior Design without compromising style. This trend is all about flexibility. Modular furniture can be easily reconfigured to suit your mood, needs, and imagination. Additionally, the modular design of this furniture means that it can be easily transported from one room to another depending on the activity planned for each space, giving you flexibility and ideas to decorate your home with the latest furniture pieces.
Curve with Smooth, Earthy Tones
When discussing home decor color trends, we find earthy tones the favorite and popular among interior designers. Natural, earthy tones are trending in interior design. They give your space warmth and character. This trend is perfect for those who want a more organic home. According to pros, to give your home a modern look, use neutral colors like browns and tans with flecks of color like yellows and grays.
Living Room Statement Lighting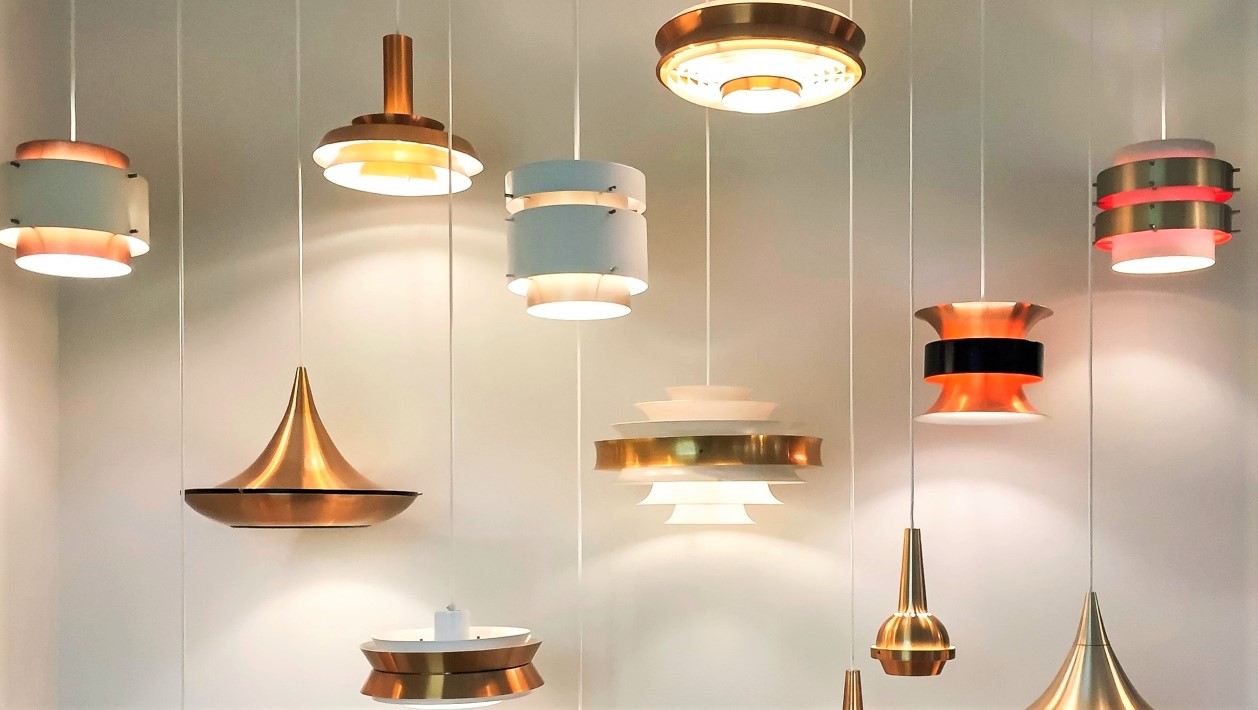 While natural lighting is optimal, we often depend on artificial light to illuminate our surroundings. And when we want to decorate our space with the top interior design trends in the future, statement lighting will become an integral part of this process. From pendant and chandelier-style lights to sconces and tiffany-style lamps in all shapes and sizes, you'll be able to create your custom ambiance that reflects your mood or desired effect. Statement lighting will be one of the best interior design trends for living rooms in 2023, as well as bedrooms, kitchens, hallways, and more.
Interior with Mixed Metals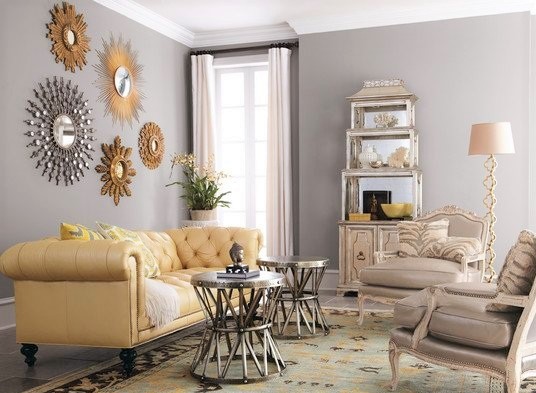 Mixed metals are an excellent way to go if you are searching for next year's interior design trends. Metals such as brass and copper can be paired with stainless steel or other metals in your home's kitchen, bathroom or other spaces. But how do you incorporate this trend into your interior? You can use this trend by placing mixed metal decoration pieces in your home. For example, metal accents like chandeliers, candle holders, or candelabras in mixed metals will do just the trick. Moreover, many metal pieces are available at stores with a mix of metal types, so you won't have to spend hours scouring antique shops for that perfect piece!
Rooms with Geometric Patterns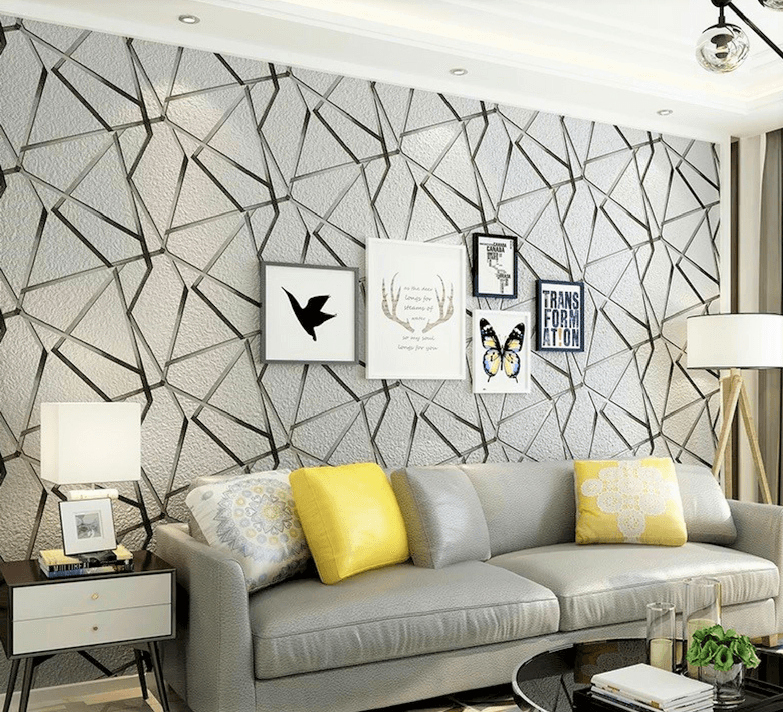 One of the best upcoming hottest interior design trends is geometric patterns. Geometric patterns were one of the most popular trends in 2017. But, they are still a prevalent trend today and showing no sign of slowing down in coming years due to their versatility and flexibility. The best way to incorporate this trend is by adding geometric patterns to your walls. It will give a room an instant update and make it feel fresh. Moreover, keep the color scheme neutral with bold colors on furniture pieces and accessories like throw pillows or artwork for a cohesive look sure to stand out.
Classy with Painted Ceilings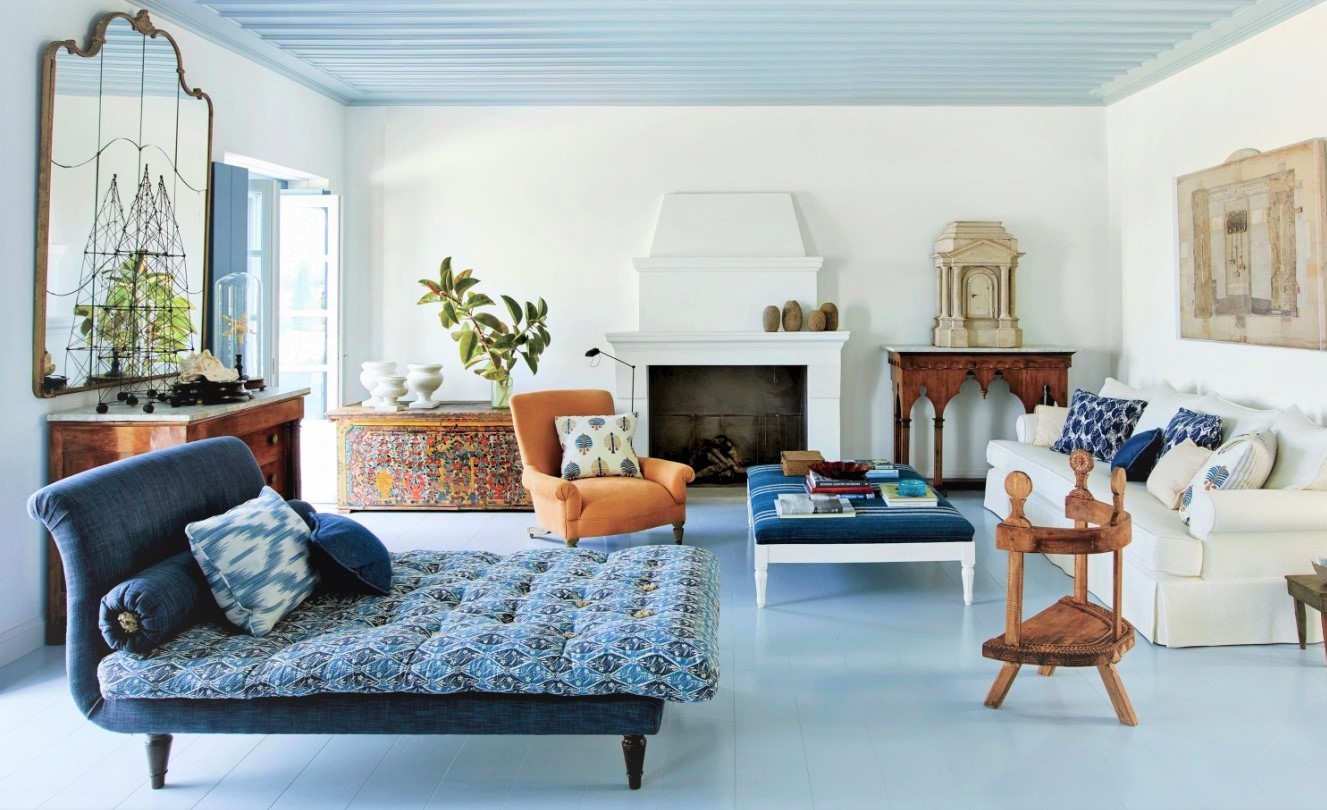 The latest design trend taking over the interior world is painted ceilings with bold corners. These types of ceilings, when paired with white walls, give off a clean and contemporary vibe. Additionally, if your ceiling is high enough, you can paint it any color you want as long as it's not too dark. Painting your ceiling can also make your space feel larger and more open, which is perfect if you're short on square footage.
Latest Organic Shapes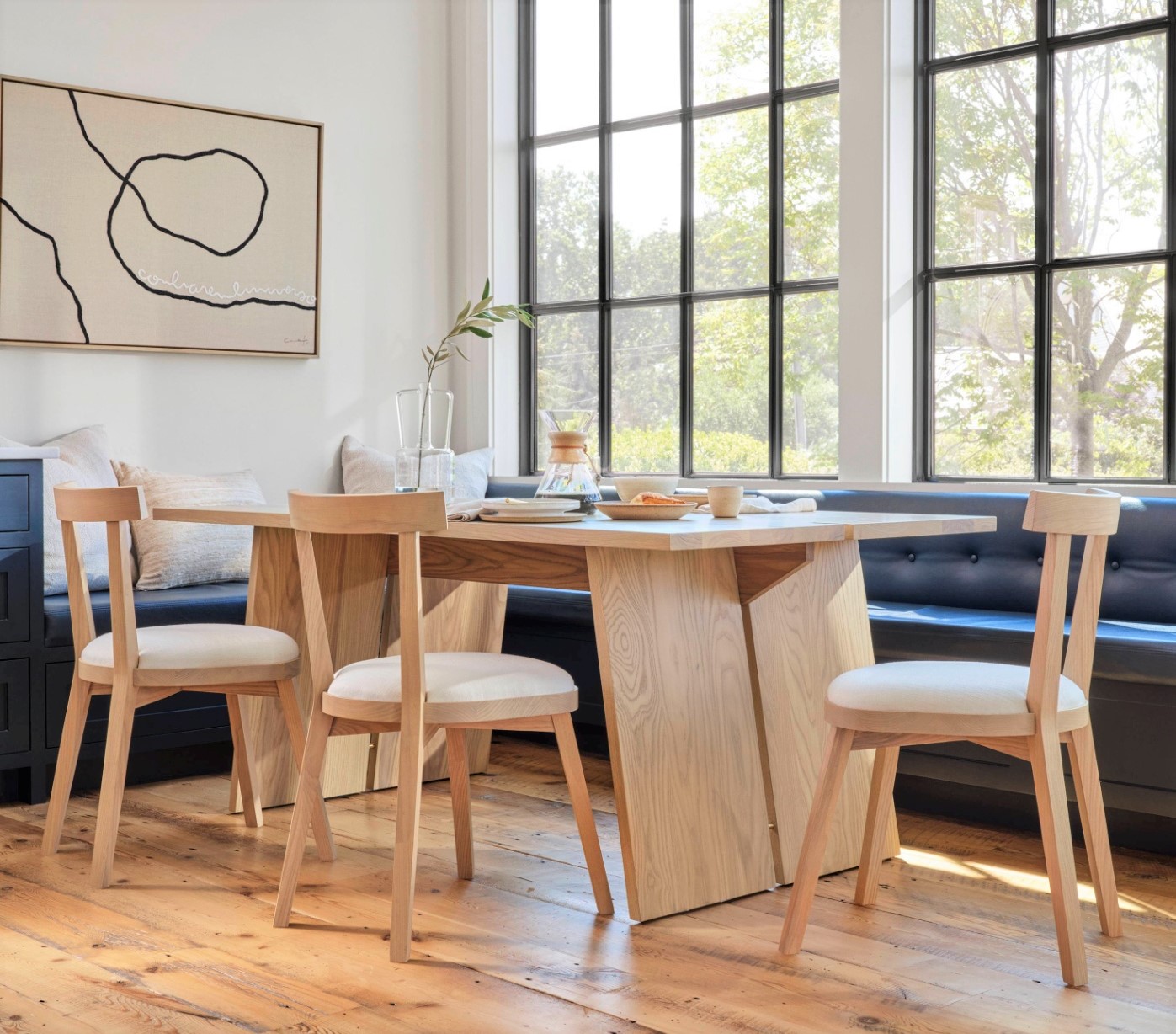 Home decoration is incomplete without decorating dining rooms. Regarding the latest and top interior design trends for dining rooms, organic shapes are ranking at the top. Organic shapes, such as spherical and cylindrical objects, are popular in-home design. These shapes create an intimate atmosphere that brings people together and encourages conversation. Moreover, they look fresh and modern without being too trendy. It is ideal for enhancing the beauty of your dining room without spending a fortune on new furniture or remodeling. The best part about this trend is that it can work with any interior style, from rustic farmhouses to urban lofts. In other words, you don't have to get rid of everything in your house! useful tips for Modern Small House Decoration, Just take what you like and add some organic shapes. It's as simple as that!
Kitchen with Aqua Color Pallets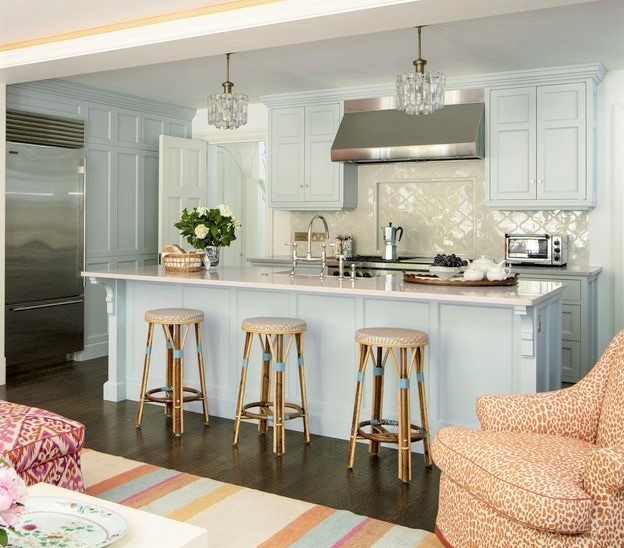 Water-inspired colors in interiors, such as blue and green, have been growing over the past few years. The calming nature of these hues can also help promote relaxation besides giving a modish look. Get creative with your color choices by using shades of light blue or light greens to give your home a new look. Additionally, with more emphasis on sustainability and eco-friendly architectural design, it is not surprising that these colors are a natural choice. In short, adding soothing shades to the home will create an inviting environment that will put you at ease.
TO SUM UP
As 2022 draws to a close, it's natural to wonder what will be the interior trends. We have addressed this query by listing the upcoming hottest interior design trends. With these trends, you can make your home appealing. You'll only know which trends are worth investing in if you explore them and test them first-hand.