The month of Ramadan holds a very sacred value in the life of every Muslim. It is the 9th month of the Islamic Calendar. Muslims all over the world look forward to this month as they believe that their reward would multiply during Ramadan. It is associated with 30 days of fasting and doing good deeds. It also promotes a holy spirit and feeling the pain of poor people.
So if you want to make this month special for you and your family you can decorate your house for Ramadan. Our article has the Best Ramadan Home Décor Ideas in 2022. These ideas are very easy and are on a budget too. These are looking amazing for Home Decoration Ideas for Eid this year also.
Best Ramadan Mubarak Home Decoration Ideas
Ramadan Quran Corner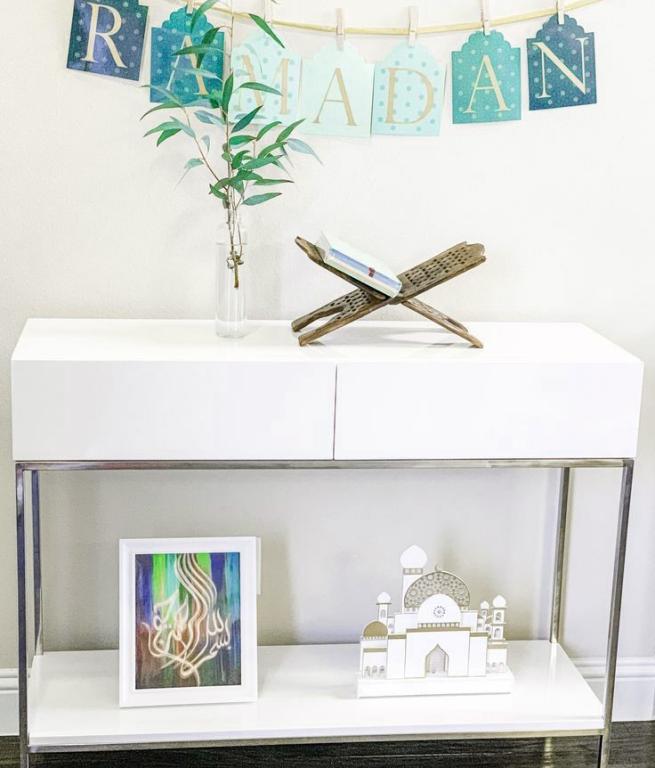 Reading and reciting the Quran is the soul of Ramadan. So it is a great idea to dedicate one corner of your house to the Quran recitation. The Quran corner can be decorated with fairy lights and flowers. The things that you need to keep in that corner include A Quran or two, A table, bookmarks and one or two chairs depending upon the number of people. The best thing about this corner is that it doesn't require you to spend a lot of money and can be easily made at home.
Namaz Corner for Ramadan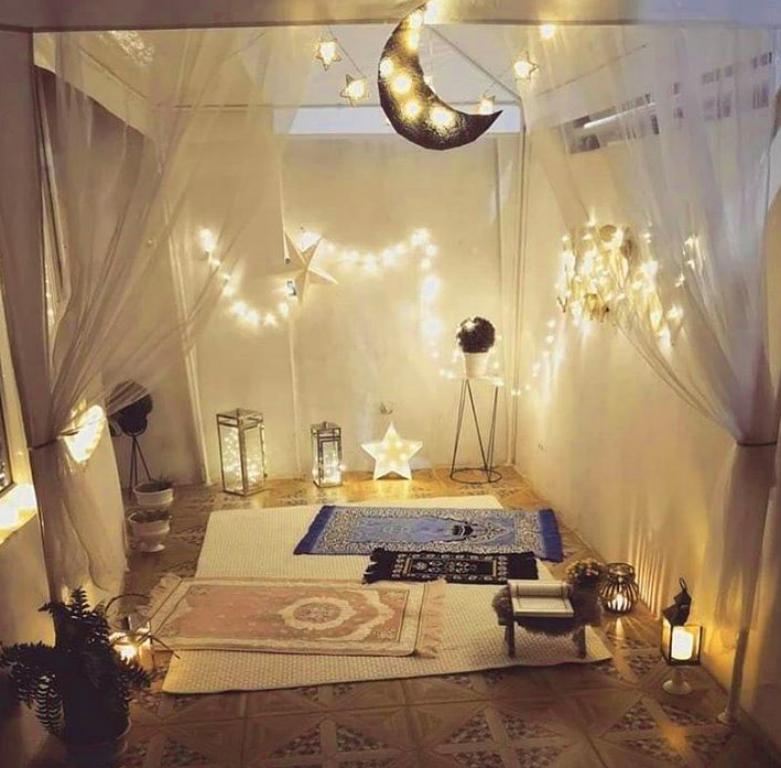 Muslims offer 5 prayers a day during normal days as well. But Ramadan is a special month, so they like to pray nawafil and also offer Taraweeh. Male members of the house go to the mosque and can pray there. But you can also make prayer time special for other members of the family like females and children. The namaz corner will encourage children to pray and they will enjoy it. You can decorate the prayer area by using flowers, Ramadan moon decor and beautiful rugs that you have at home and prayer mats.
Ramadan Lanterns Decoration
Ramadan is all about noor and lighting. It's about the purification of your soul. For this soul full month's decoration, you can buy affordable Modern Ramadan Lantern Decorations s that are mosque shaped. These lanterns look very beautiful during suhoor and iftar timings. If you are low on budget you can DIY these lanterns at home by using simple cardboard and paints. Just cut the cardboard in any shape you want and place a tiny light inside. You can also ask your kids to help you out while making lanterns so that they can take interest in Ramadan decoration.
Ramadan Wall Decoration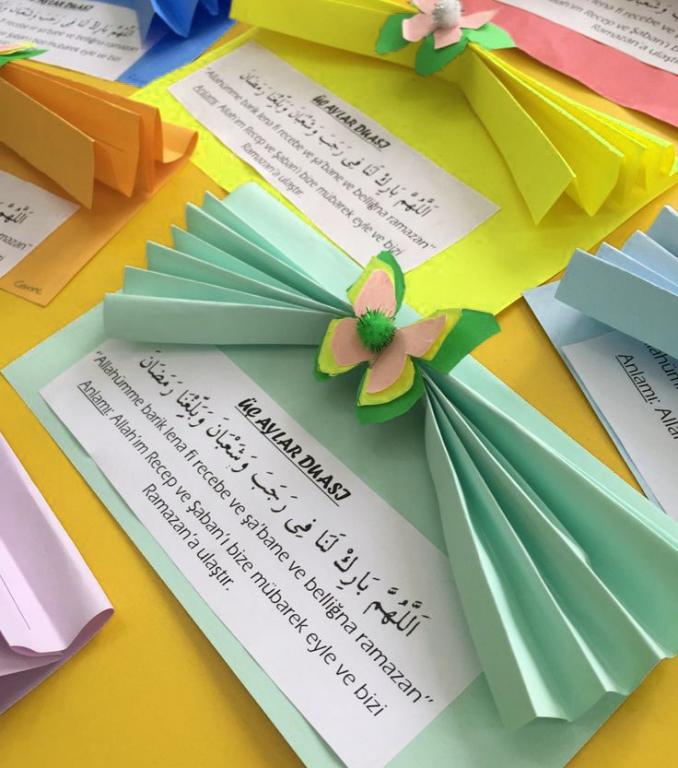 During the month of Ramadan, every Muslim tries to earn as much reward as he can. There are special prayers for the three Ashras of Ramadan. For Ramadan hanging decorations, you can try writing these special prayers on chart papers and decorate them with glitter and flowers. Later you can paste them on walls. These prayers will become a reminder for all the family members. Moreover, you can simply take leftover supplies from your kid's school project and get this wall decor ready.
Ramadan Table Decor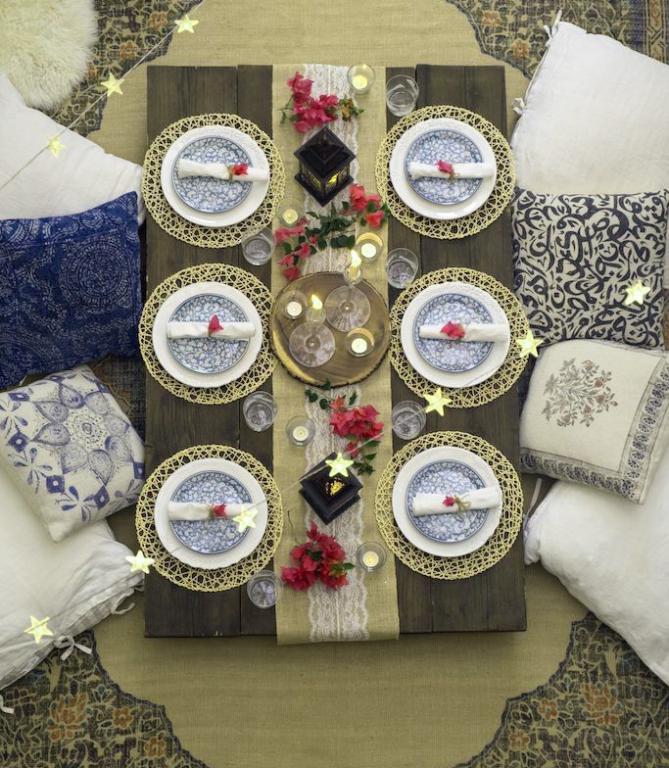 During Ramadan, suhoor and iftar are the two main events of the day. All the family members feast together at iftar and Suhoor timings. Therefore, you should decorate the Ramadan table for your family to ensure the spirit of this holy month. A Ramadan Dining Table Lights ideas can be decorated with candles and beautiful table covers. Plus, you can place a fruit basket in the middle of the table. Making dua cards and placing them at the table is also a great idea. In addition, you can keep a homemade Ramadan Calendar and Ramadan Mubarak Balloons or a chart of monthly suhoor and iftar timings.
Moon Decor
Ramadan is announced after the sightseeing of the new moon, so the moon is a very important element of Ramadan's spirit. You can add this Ramadan Crescent Moon Decoration to your home decor. Therefore, we have brought the Ramadan Mubarak Decoration Ideas. Firstly, you can make hanging new moons, for this, you need to cut several moon-shaped chart papers and hang them throughout your house.
Secondly, you can make a giant new moon by using cardboard. The best way is to decorate this moon by using the colourful silk fabric that you have at home. You can also attach leftover beads and other crystals. This moon decor goes well with the Quran and namaz corner. Lastly, a moon wallpaper will go well with your Ramadan spirit. Make several small pretty new moons and paste them on the walls. This beautiful wall decor is affordable and you can also try it very easily at home.
Ramadan Candles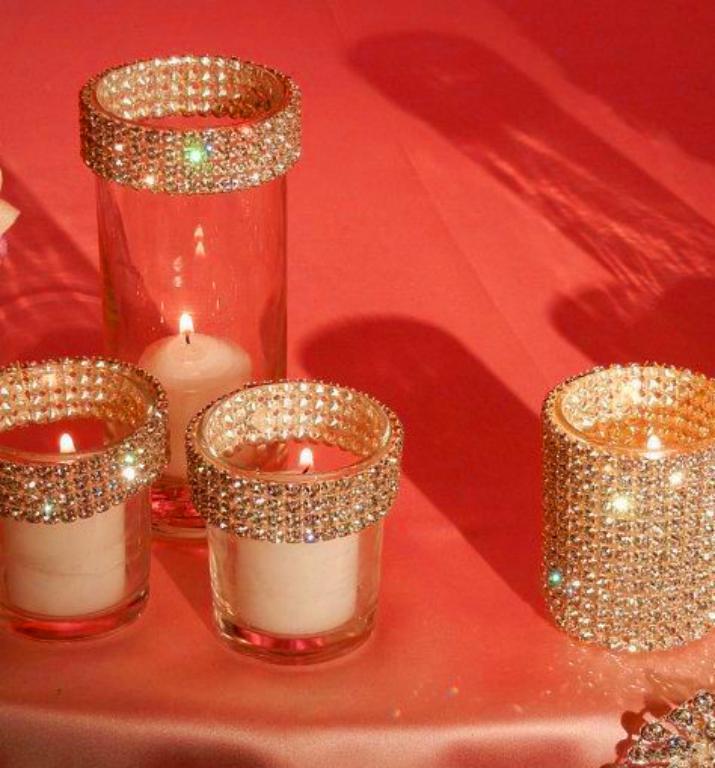 Decorating your house for Ramadan by using candles and lights for ramadan is one of the best ideas for ramadan kareem decor. You do not need to buy extra fancy candles and spend excessive money on them. You can use the simple candles available at home and DIY them for Ramadan decoration. These simple candles when painted and adorned with glitters look very pretty. You can also melt different candles and then mould them in the shape of a moon or a tiny mosque. This type of candle will give your home a very beautiful Ramadan vibe. Moreover, you can decorate your terrace with these candles and your terrace will look very elegant for sure.
DIY Ramadan Banner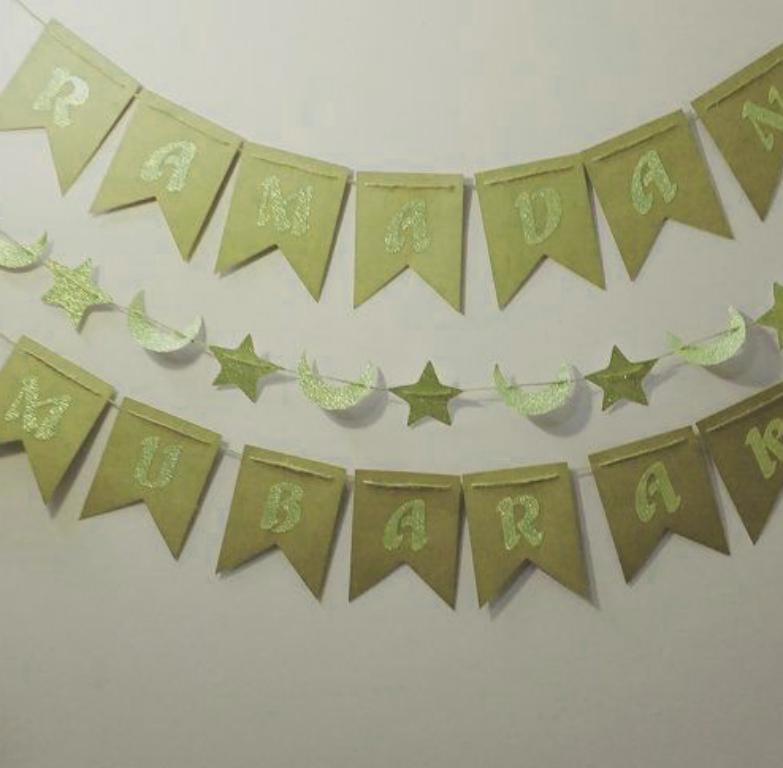 For important events like birthdays and anniversaries, we tend to buy birthday and party banners. We recommend you do the same with Ramadan decorations. If you can not find a readymade Ramadan banner, we have got you and are here with DIY Ramadan banner ideas. For making this banner you need simple things that you can find at home including thread, cardboard, coloured markers and paint. Cut 14 moon or mosque shaped pieces and write Ramadan Mubarak with one Alphabet on each card. Hang these cards in the correct sequence by using the thread. And your homemade Ramadan banner is ready, now you can hang it anywhere you like.
Overall, the above-mentioned ideas are the best Ramadan Kareem decor. You can easily try them out by using minimal supplies available at home. So just try out these ideas and make your house Ramadan ready.