There are a lot of famous games among kids these days. Minecraft is one of them and is equally loved by kids as well as youngsters and teenagers. It is basically a mining game where the player has to live and mine at the same time. We can guess the popularity of this game by the fact that people often style their bedrooms in the Minecraft theme. So as a Minecraft fan if you are in search of Minecraft accessories decoration ideas for real life, this article can be of really great aid for you. Because later in the article we are going to explore famous Minecraft room accessories that you can use to decorate your real-life room. So let's not keep all you Minecraft fans waiting and start our list of ideas.
Minecraft Accessories Decoration Ideas in Our Real Life
Minecraft Red Sheets
Minecraft allows the player to completely design a room i.e from bed to wall decorations. Therefore, everything in your Minecraft bedroom must follow the theme. Minecraft beds have a special kind of red sheet that gives them a unique style. So if you are up for a Minecraft like bedroom you can go for red bed sheets. These sheets look good with a wooden Minecraft style bed. So you can get a custom or pre-designed Minecraft style bed for your room.
See Also
Modern Dark Coloured Bedroom Ideas
Minecraft Enchanted Apple for Decoration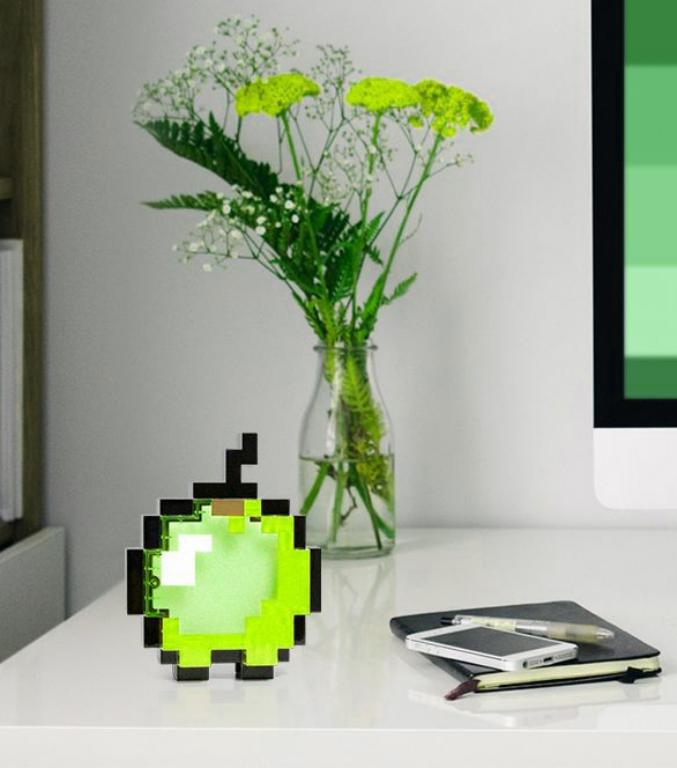 There are a lot of magical Minecraft accessories that will make your room look magnificent. The enchanted apple is one of them. There are many different ideas to keep this enchanted apple in your real-life bedroom. One way is to hang it on one of the walls. In this way, you would not require any other accessories for the wall. Another way is to keep this enchanted apple on the side table. Moreover, you can get an enchanting apple light for your bedroom. This kind of lamp uses LED lights and creates a glowy effect with its lighting. You can keep this enchanted apple light on your side table or can use it as a table lamp to study and read.
Minecraft Redstone Lamp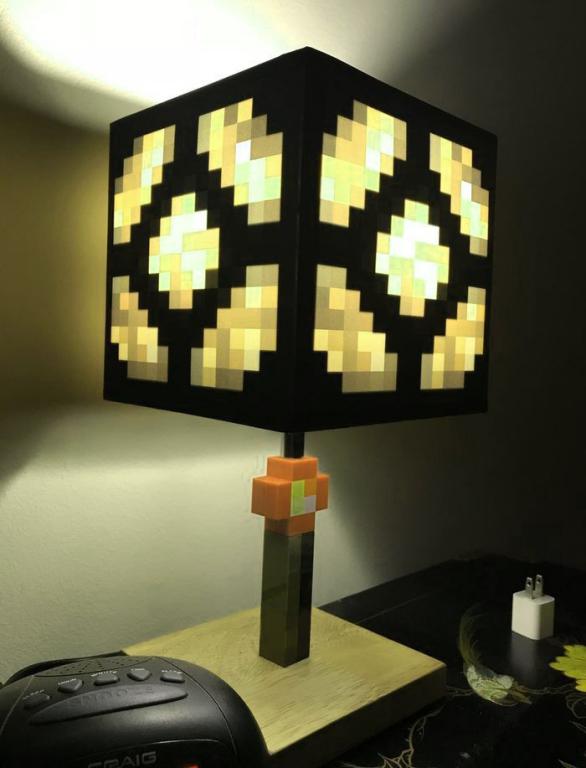 Whether your room has a simple theme or a Minecraft theme, it surely needs proper glow and lights. Even in a Minecraft game room, there are lamps and torches to support the room's lighting. Therefore you can also get a Minecraft inspired lamp for your room. The lamp is called a Redstone lamp and is easily available at online stores and local shops. This lamp looks exactly like the Minecraft Redstone lamp and will look amazing in a Minecraft fan's room. The best place to keep this lamp is on your side table from where you can easily see its glowy light at night.
See Also
Master Bedroom Mirror Design Ideas
Minecraft Potion Bottle Decor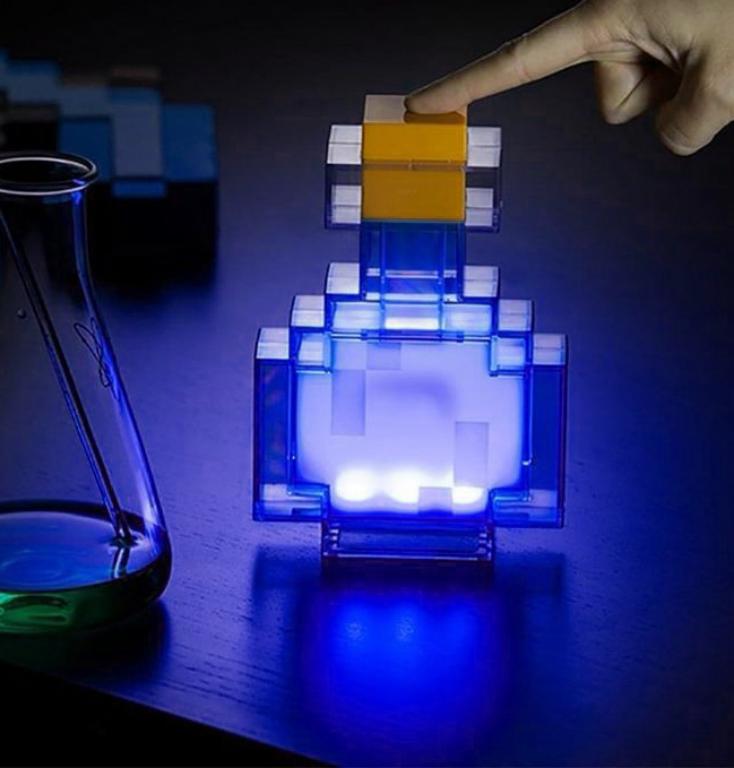 The Minecraft Potion Bottle is a very amazing accessory in the game and you should also try getting it for your room in real life. For a real-life room, you will get it in the form of a glowing bottle that will change colour if you press its cap. You can keep this unique bottle on your study table and can also place it on a rack for decoration purposes. This potion bottle is a complete accessory for your real-life Minecraft bedroom and is one of the trendy Minecraft accessories decoration ideas for real life.
Minecraft Flower Pot in Real life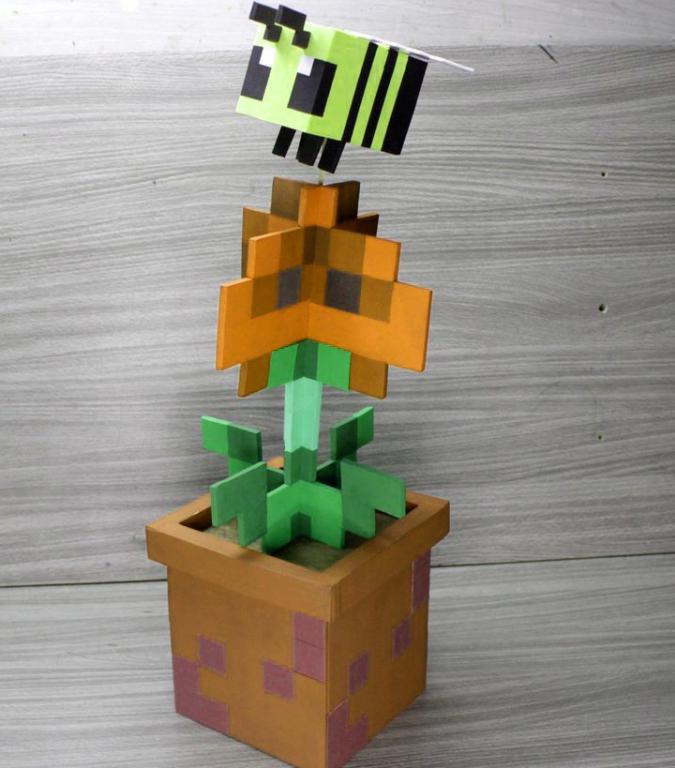 The Minecraft game has all the important decoration accessories that a room needs. Therefore, you can also place flower pots when you are setting your room in the game. And you will be amazed to know that you can get this Minecraft inspired flower pot for your real-life room as well. When placed in the room, It looks as if you have stolen the pot from the game itself. You can keep the pot in one of the storage racks or you can also place it on your dresser or study table.
See Also
Decorating Ideas for Small Guest Bedroom on a Budget
Minecraft Chest for Real Life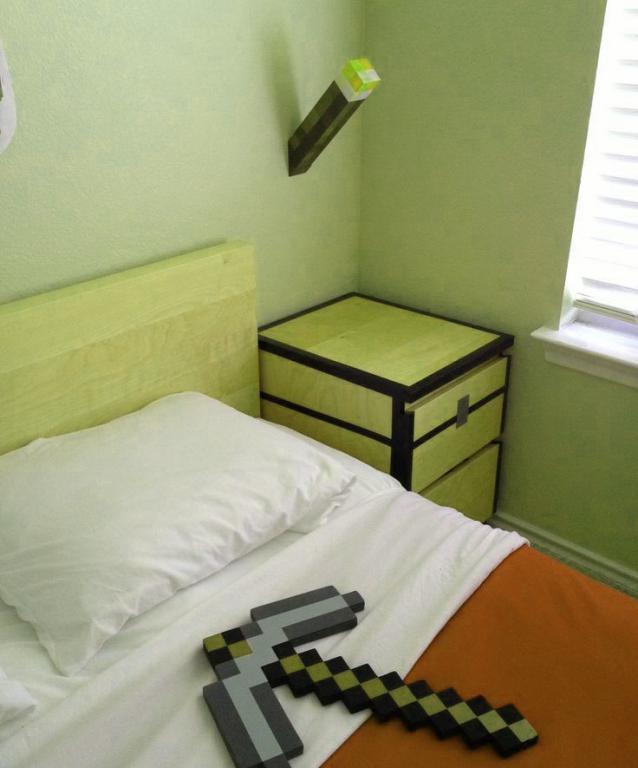 Every household needs a lot of storage accessories so does your Minecraft inspired room. You might find a lot of Minecraft themed boxes but the one that we are referring to is the best one. We suggest you buy the real-life version of the Minecraft chest for your room. You can keep all your favorite belongings in this chest and can also make it your cosmetic box. This chest will look very nice when placed at the end of your bed.
Minecraft Wall Torch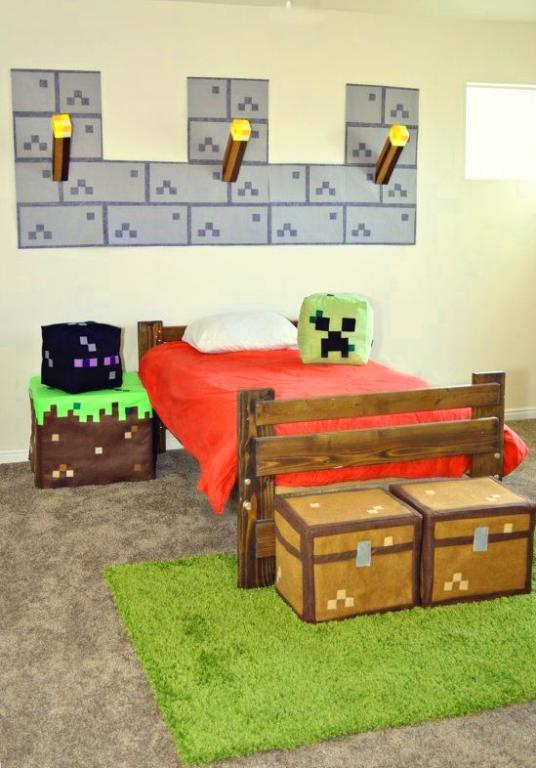 One of the most popular Minecraft accessories decoration ideas for real life is to buy Minecraft wall torches. These torches are the essence of any Minecraft player's room. Therefore, your real-life Minecraft room will also look dull without these wall torches. You can easily buy these torches at your local Minecraft shop and can mount them on the wall with the help of an electrician. You can also get a customized Minecraft light switch to match your Minecraft wall torch. These two in combination will give your room a real-life Minecraft room feel.
See Also
Minecraft Sword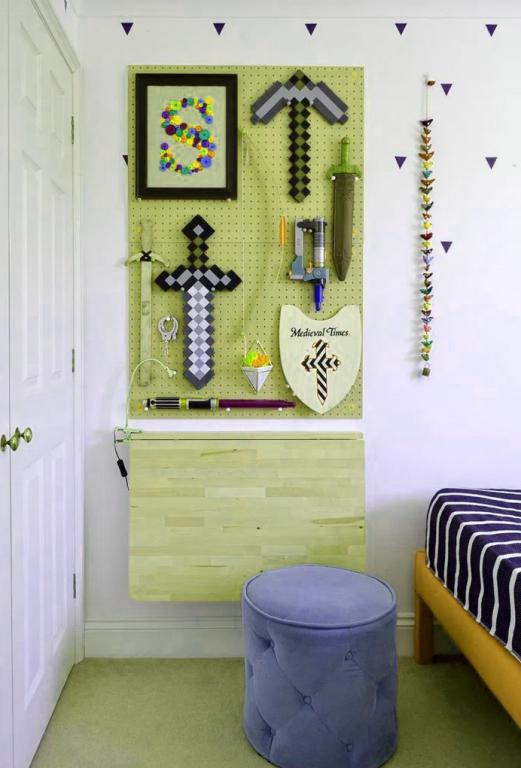 The Minecraft sword is a very important asset in the game. You can get it for your bedroom wall as well. All you have to do is to go to your local Minecraft shop and ask them for a Minecraft sword decoration accessory for the wall. This sword is the carbon copy of the sword that you get in Minecraft. You can hang it on the wall to create a Minecraft room vibe.
Minecraft Inspired Nameplate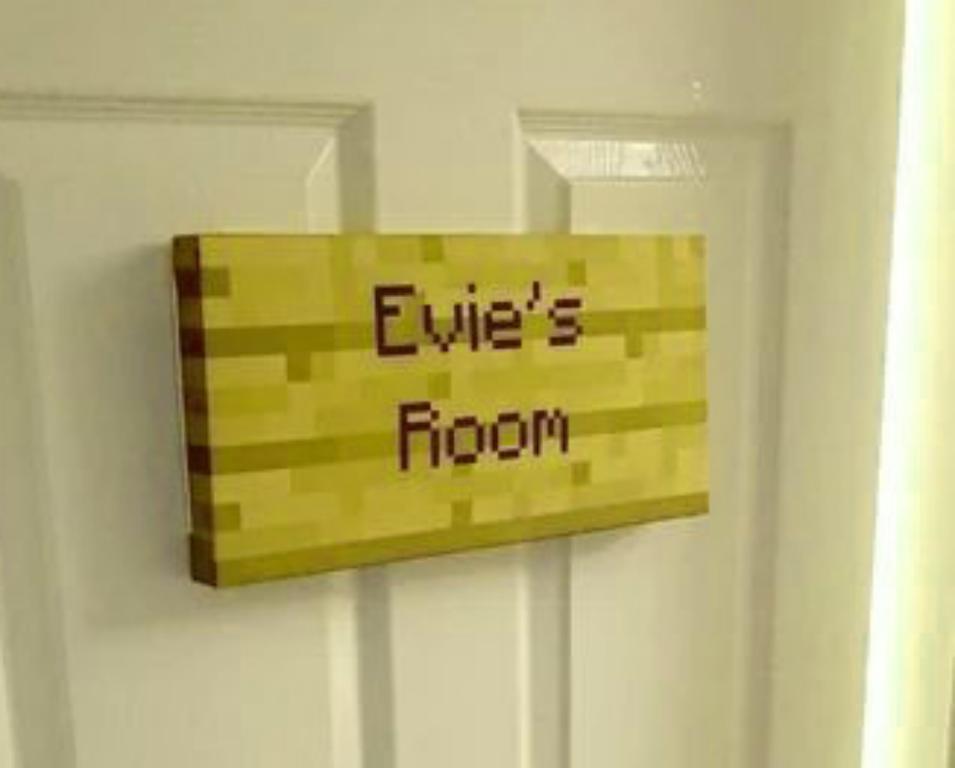 If you are a true fan of Minecraft you might as well want a Minecraft themed nameplate for your room. So we have a unique idea for fulfilling your wish. You can contact any Minecraft accessories store and ask them to print your name on the Minecraft door nameplate. This nameplate will give your room a personalized touch and you will surely feel a connection.
So here we would like to end our Minecraft accessories for real life list. We hope that you like and try all of them for your real-life room.