With the changing times and fast-developing technology, along with new and old utensils, food containers, cutlery and cutting implements, built-in appliances are fast-becoming a must essential parts of a modern Pakistan kitchens. When we talk of their pluses, their sleekness, and stylishness and integrated into the design and layout so one need not worry about creating space or storage areas for them on the kitchen platform or within cabinets. Small kitchens are the norm that can be designed artistically to optimize the workspace and storage. In order to have efficient work areas, you will have to try to ensure that every inch is used correctly. Kitchen needs to a place where calmness should reside and in a chaotic atmosphere the taste of food along with the much needed peace will be a thing to desire for. Modern Built-in Kitchen Appliances for Homes are here for you beautiful kitchen.
Here we have put together some of the must-have built-in appliances that will reduce the monotony of cooking and will help you organize the kitchen smartly and make it easy to maintain.
Best Kitchen Appliances for Homes
Oven and Microwave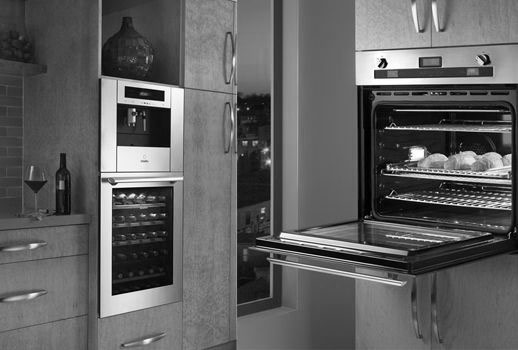 Ton start with, these two are now part of almost all modular kitchens, be it traditional or modern as more and more people are experimenting with various types of cuisines. The microwave will be there as all-time helper to assist in heating leftovers of takeaways or for getting the popcorn ready for a late-night movie. Whereas the oven can also serve you acquiescingly in making delicious baked casseroles, bread and croissants at home at a fraction of the cost that one would spend on ordering them from outside source.
See Also
Electric Chimney for Fume Control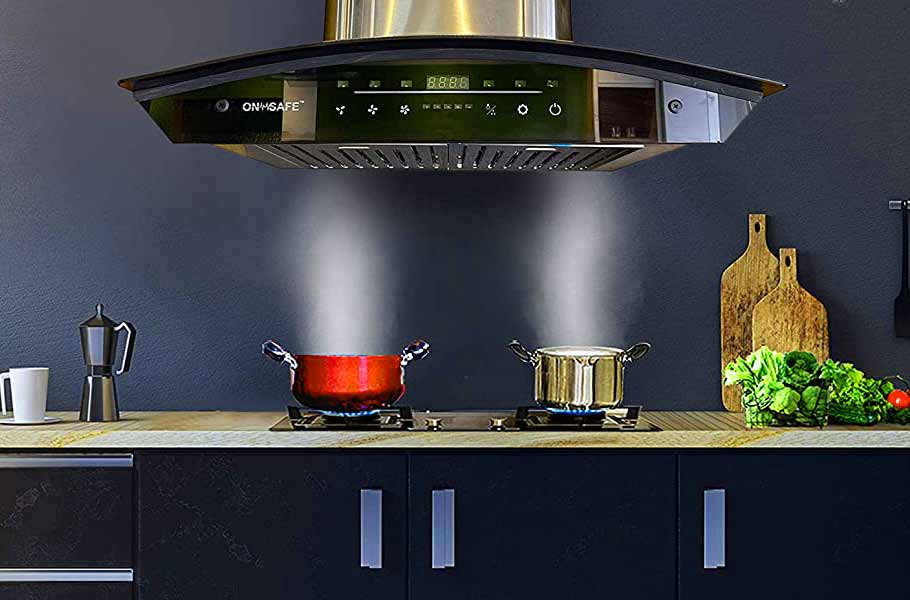 Kitchens today being open and placed close to the dining and living room are great cause of fumes that spreads throughout the house. Being hungry is in no way a bad thing, but it can be embarrassing to have the smell of pungent spices wafting in from the kitchen when one has guests visiting. This is where the modular chimney can come to play by flushing out the cooking fumes and adding ventilation and aesthetics to a modern kitchen. Not only it makes you get away with the fumes, smoke and oil but also keeps the region smell fresh and clean.
Hob for Easy Cooking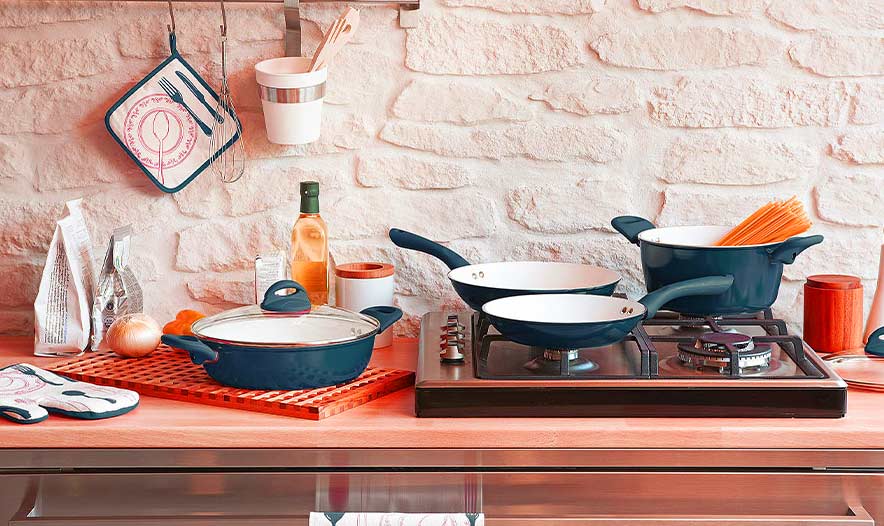 Not only does it bring ease but also a stylish air to built-in kitchens and can be used both with gas and electric systems. Talk of the pluses, there are quite many as they keep the countertops looking more streamlined and can save a lot of time and energy in cleaning the cooktop and platform below. One of the very important recommendation in this regard that must be catered is, it should be installed on the granite slab below the chimney during the kitchen designing process for a stress-free cooking.
See Also
Modern Homes Kitchen Bar Designs
Useful Dishwasher
The dishwasher, which until recently was considered a luxury in many kitchens and that too often in cities, is fast becoming a necessity round the country as people are becoming more machine reliant. Usually placed close to the sink, the appliance can easily be installed within the modular cabinets below the kitchen platform. When it comes to its pros, dishwasher is an appliance that will increase self-sufficiency, besides enhancing the modernity of the kitchen.
Refrigerator Builtin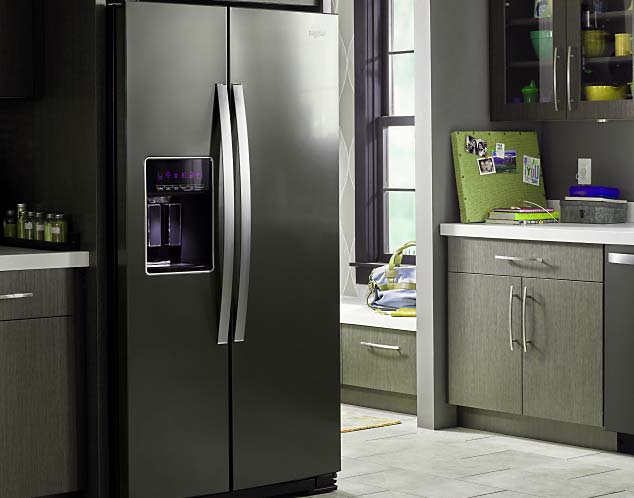 Needless to say that due to the climatic changes everywhere in the country the need of it is acutely felt. Needless to say that the kitchen, especially of a person who can afford, today is incomplete without a fridge to stock fresh vegetables and leftovers from daily meals or after a lavish party. Refrigerators are now a part of every built-in kitchen design and beautifully blend into the overall layout to optimize space. This is perhaps better option than placing the refrigerator in the dining room. It is the area that suits it perfectly.
See Also
Inexpensive Basement Finishing Ideas
Television Builtin
It might sound a bit too fancy or lavish an idea and truly so installing a television in the kitchen is still a modern concept in Pakistan although some people have already started experimenting with it to bring some entertainment into the area. If you can afford it, the installment will make it look like part of the wall cabinets, there is no need to compromise on storage while enjoying some entertainment when dishing up meals for the family. Not only does it bring entertainment in here but also you can also stream YouTube channels with recipes, for cooking up delicious meals. Keeping abreast of the latest news is also one of the pluses that you would love to cherish being in the kitchen.
See Also
Best Multi-Cooker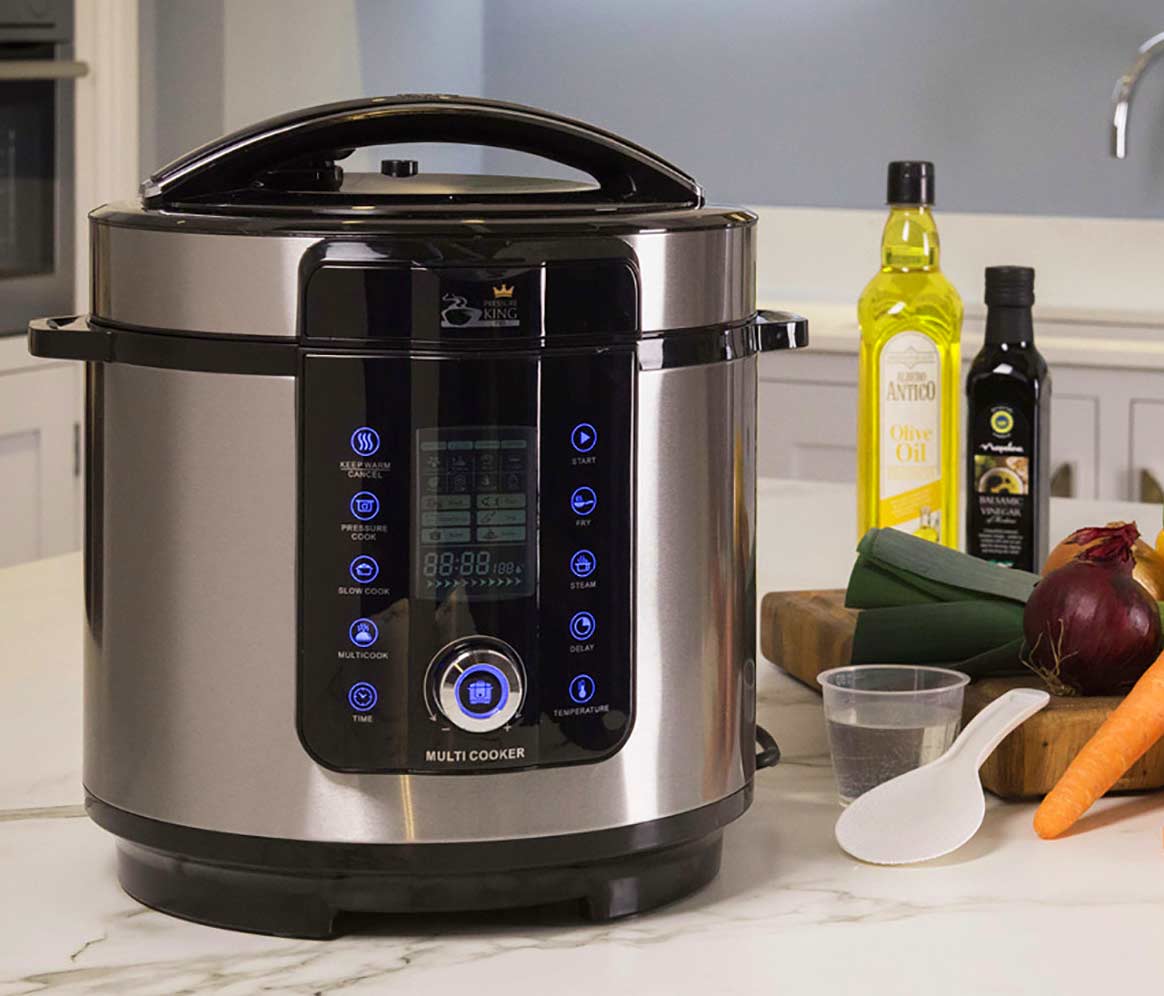 Given the time-starved times we live in, multi-cooker is the perfect appliance for healthy cooking and eating. These cookers come with many features and attachments which help steam vegetables and other things. What you need to do is just put the ingredients and water, select the timer, and make rice dishes or other steamed dishes without hassle. Particularly, they are beneficial for health-conscious people who can cook their meals without oil and with maximum nutrition. Without any fuss, store it in any cabinet or place it on the kitchen island for daily use.
Lastly, keep in mind that your health is the paramount, all other things are secondary. So, in order to have a healthy life that too assisted by the modern technology than you must have these appliances in your kitchen. This will not only ensure a good and healthy life but also will bring much comfort and easiness into your life. Since all other things in our lives are being done with the help of machines, so why should kitchen be the place without them. Mostly in Pakistani context wives or in a joint family it is the ladies of the family that take the charge of the kitchen and given the rashness we all are in our lives, it is always a wise decision to make use of their appliances so that those in kitchen can make it really quick and with much ease. Hope this blog was helpful!