When a bride marries, she typically receives many gifts from her family and friends in addition to an expensive ceremony, dress, and reception. Property rights to women's bridal gifts, dowery, and hereditary property have long been a contention. It is typically thought that a woman's husband also owns a fair part of any mobile and immovable assets she gets as gifts or dowry during her weddings, such as gold or jewelry, a car, and real estate. This article explains why it's important to know what property rights are when it comes to bridal gifts; who has those rights and how you can ensure you get what belongs to you on your big day.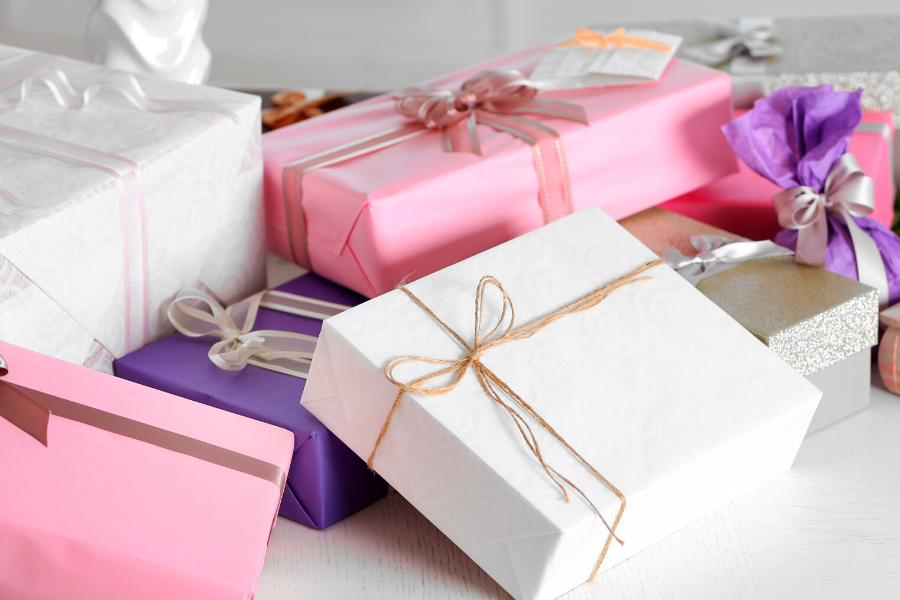 Pakistan Law Act For Women's Rights
Women in Pakistan have the right to own and use the assets as granted by the Constitution of the Islamic Republic of Pakistan, but what about wedding gifts? Who has the property rights to a woman's bridal gifts? To get the answer, we should first understand the laws related to women's property rights. In Pakistan, the following laws regulate property rights for women:
Married Women's Property Act, 1874
Dissolution Of Muslim Marriages Act, 1939
Muslim Family Laws Of The Ordinance, 1961
West Pakistan Muslim Personal Law Shariat Application Act, 1962
Prevention Of Anti-Women Practices Act, 2011
Read More: A Guide To Understand Property Buying And Selling Laws In Pakistan
As a result of a lack of knowledge and some outdated cultural practices, the majority of women are completely unaware of their rights to own a home, receive bridal gifts, and divide ancestral property. They are unaware of their fundamental rights, guaranteed to them by Islam and upheld by Pakistan's Constitution, and they are also unsure of how to exercise those rights legally. It is possibly the key factor in the high percentage of women who renounce their inheritance and other acquired assets in favor of their male family members across the nation.
Who Has The Property Rights To Women's Bridal Gifts?
The Supreme Court has confirmed in the light of Islam that the bride's wedding presents are her property and will stay such. Even though excessive dowry spending is forbidden by the Dowry and Bridal Gifts (restriction) Act of 1976, it is a major cultural and social problem nationwide. Therefore, in a recent decision, the Supreme Court of Pakistan repeated its statement on women's rights regarding bridal presents to clarify the situation further.
The wedding presents can be supplemented to but not snatched away from their legal owner, the wife, following the Shariat Law used in Pakistan. Following the hearing of a property-related dispute, Justice Qazi Faez Isa stated, "The Holy Quran caused a revolutionary awakening, and for the first time in Muslim theology, women's rights were established in a relatively unimaginable way "."The Shariat emphasizes a woman's right to own and dispose of her assets; her freedom to retain her earnings and real estate both before and after her marriage; her capacity to conduct business without the consent of her father or husband; and her right to keep and spend her earnings," it continued.
Read More: Importance of Intellectual Property Rights in Pakistan
According to Holy Quran, a woman does not need anyone's permission to retain or sell her property, and any legacy she has is entirely her own asset. Moreover, even her husband, father, brother, or son has no right to it. The court ruled that presents given to a woman at the moment of her marriage are her assets and will always stay such, according to the famous English publication.
Women's Rights On Dower Or Mehr
The Mehr or dower usually is a set amount of money the groom gives his bride at the time of marriage. Sometimes it is a portion of the family inheritance, but it can also be an item, such as gold jewelry. In many countries and cultures, this sum serves as security for the wife in case her husband leaves her or dies before she does. The Mehr is legally also the wife's ownership. She will be the exclusive owner of real estate if her husband donates it to her or if she purchases it with money from Mehr.
Additionally, the Muslim Family Laws Act of 1961 and the Property Transfer Act of 1882 make sure that once the right of ownership is changed to the woman's name, she is free to do whatever she wants with it, including selling it without splitting the proceeds with her husband. The Pakistani Dissolution Act of 1939 also safeguards women's property rights during a divorce. However, it is crucial to note that a wife who requests a divorce under the circumstances of khula will not be able to assert her claim to Mehr.
Final Thoughts
Here comes an end to our detailed discussion on property rights on women's bridal gifts. Pakistan is a country based on the ideology of Islam. According to Islam, women have ownership rights over all their belongings. And if they are given any personal things as a gift, they can sell or dispose of them as they want without seeking consent from their husbands or any other male relative. So, being a Muslim and a Pakistani, we should abide by Islamic laws and legislations instead of changing them according to our desires.