Decorating a wall can be a very fun task as it requires your creative mind and artistic heart. But, styling a large wall can sometimes leave you with a lack of ideas as the canvas is bigger and you need a lot of effort to decorate it. Moreover, an empty or wrongly styled large wall leaves a very dull expression. So, your bedroom's huge wall needs a new decor that can make it attractive. For this, you can rely on our list of top 9 large wall decor ideas for living room. These ideas are specifically collected for big bedroom walls that need a little extra decoration and style. So read them thoroughly and get some cool tips for the bedroom wall.
Use Dark Coloured Paint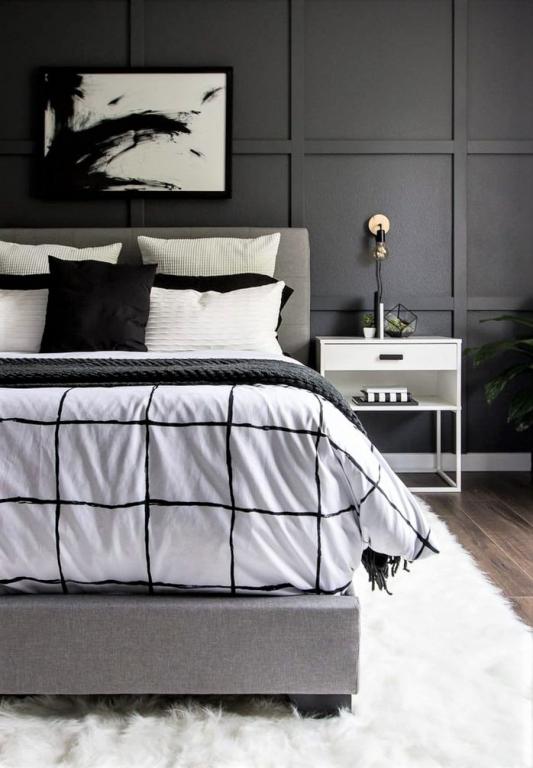 One of the main elements of every wall decor is its paint or the wallpaper. If you are a fan of dark walls then this is the chance for you to have your dream wall colour. Because dark coloured wallpapers are custom made for huge walls and they also seem cool. So a pro move would be to get a plain or printed black wallpaper for the bedroom's wall. Moreover, there is no harm in getting matching sconces for this dark coloured wall.
See also
Cheap Ideas for Bedroom Wall Decoration
Big Mirrors for Huge Bedroom Walls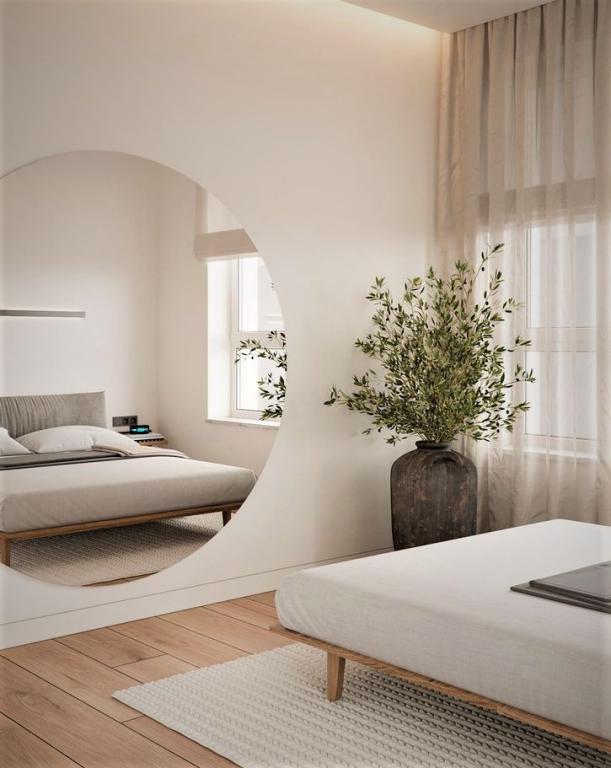 It's an old tradition to use mirrors for decorating a bedroom wall. So how can we ignore their use in our unique large wall decor ideas for the bedroom? We suggest you buy a large-sized mounting mirror for the bedroom wall as it gives a very graceful look to big walls. If you are not a fan of larger sized mirrors you can alternatively go for 2 or 3 medium-sized mirrors and mount them on the wall for elegant decor.
Shelves for Large Bedroom Wall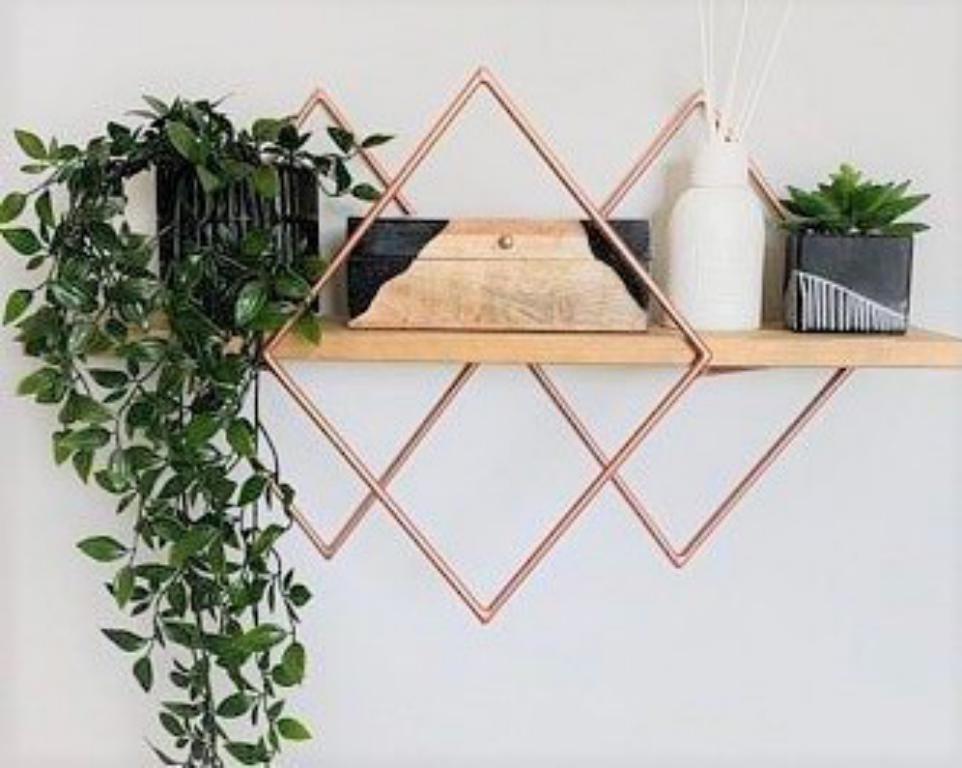 Shelves are considered a modern way of decorating large walls. These shelves are not only used for decoration but they act as storage spaces as well. That is why we recommend calling your interior designer and asking him to get you a few wall shelves. A beautifully designed wooden shelf can add beauty to your large bedroom wall as well. Later you can use these for decoration purposes like displaying flowers, and photos, placing books and for placing decoration accessories.
Neon Signs Wall
In this modern age, we have to keep pace with all the trends when it comes to decorating a bedroom. Therefore, getting neon signs for your bedroom wall can transform it and will give a very trendy vibe. Neon signs are basically glowing signs that you can get from anywhere. They are available in different colours like pink, blue, yellow, green and many others. Moreover, you have to custom design them for the room, so you can think of your favourite saying or you can even get them made in your name. Make sure to select a perfect spot for the signs as they look great when placed in the right position.
See Also
Best Bedroom Wall Tiles Designs
Big Sized Paintings
If you have an artistic inclination and are thinking of getting a gallery wall for your room, let us tell you that a gallery wall is not suitable for a large wall as it will look very crowded with all the posters and photos. Therefore, for an artistic mind, the best way to decorate a large wall is to get a large-sized painting. This painting will cover a larger area and will also enhance the grace of your bedroom.
Photo Collage for Large Walls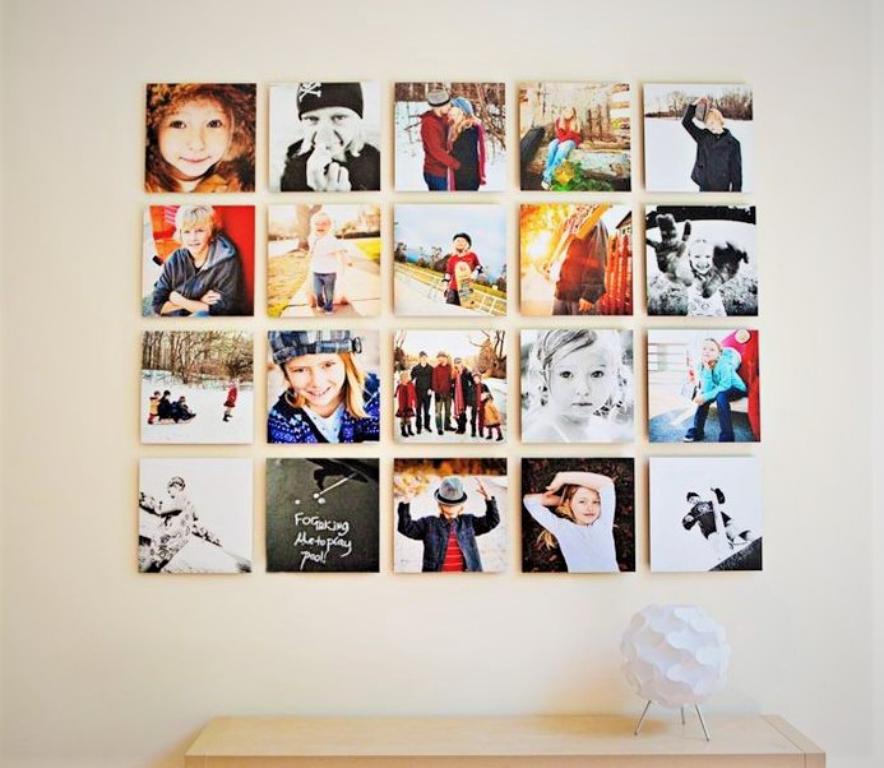 With our large wall art ideas for living room, styling a big wall is not a difficult task anymore, as these ideas are easy to apply and are best suited for huge walls. One of these ideas is to use your family photos and create a collage for the wall. This collage can have all your family photos or if you are a couple you can create a collage of your honeymoon or any other important event. Whatever the theme is, this collage idea will never fail you and will make you fall in love with your large bedroom wall look.
Mount a TV screen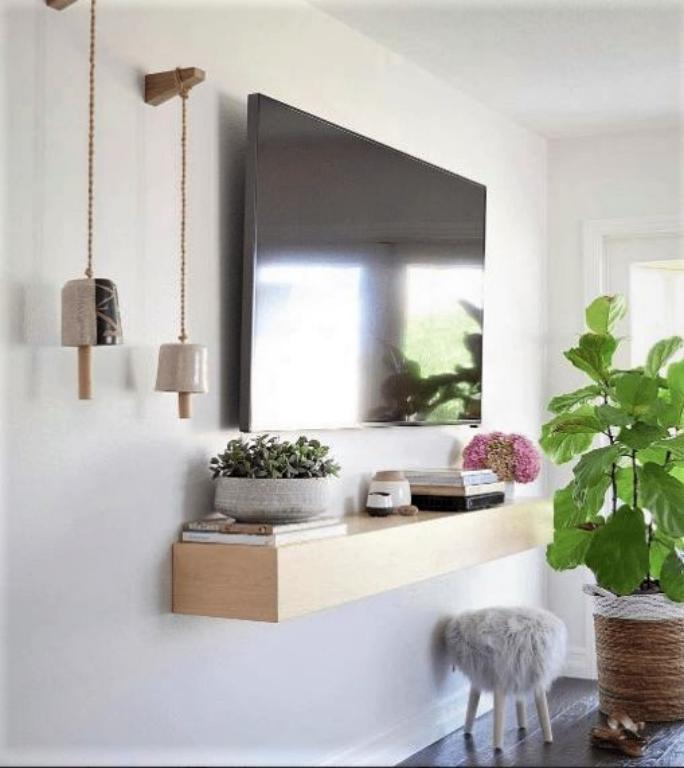 A TV screen is a must-have for a bedroom as entertainment has become a very crucial part of our life. It is a very tricky task to choose a wall for mounting the big TV screen but here we are with a way to resolve your confusion. We suggest you choose the largest wall of your bedroom for a TV screen. It's a win-win option for you as your big TV screen will find a perfect place and on the other hand, you would not need extra decoration for the large bedroom wall. However, you can add a TV stand for your convenience and create a decent look.
Builtin Cabinet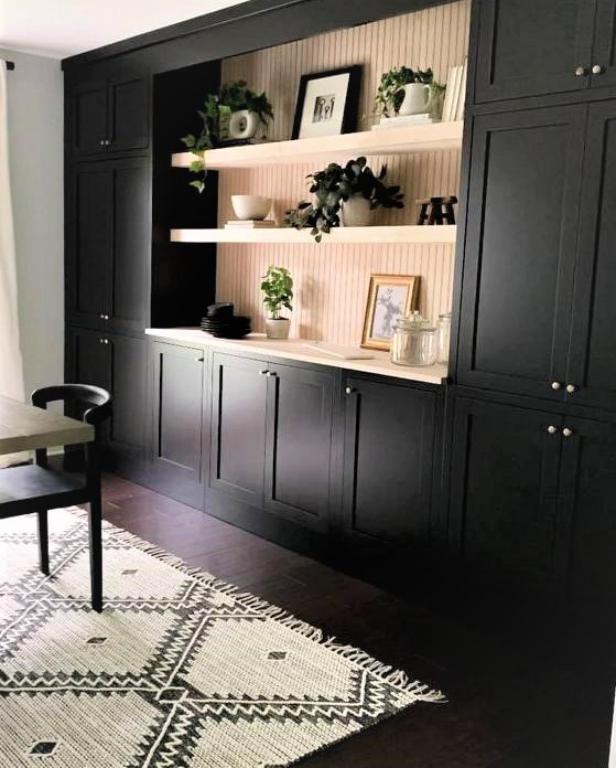 According to experts, a perfectly designed bedroom always has perfectly built storage spaces. Therefore, You can get inbuilt wall cabinets without any doubt and they will surely turn out perfect for your large wall. These Modern Wall Cabinet Designs for Small Bedroom will decorate the wall and can also be used for storage so we recommend you should try this idea and get built-in wall cabinets.
Hang a Tapestry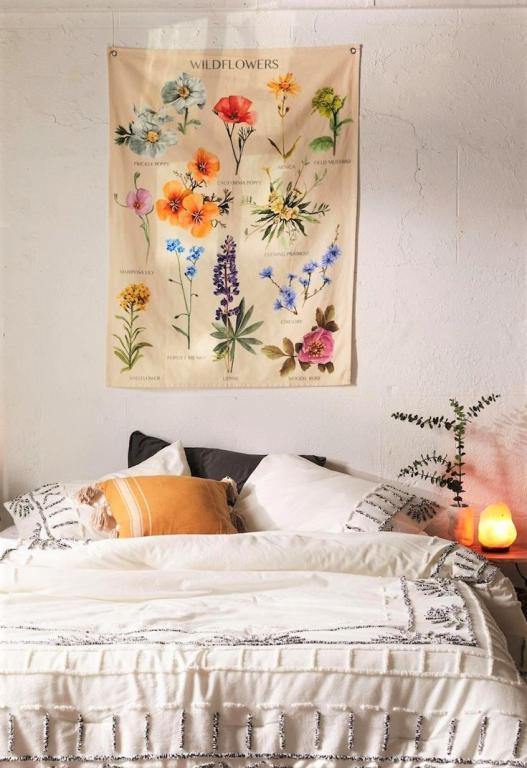 In this contemporary era, there is a majority that still loves traditional ways to style a large wall. One of such ways is to buy a tapestry for your bedroom wall. It will surely catch the attention of everyone and will style your large wall in a very unique way. Just make sure to match it with the bedroom theme and the wall paint and you are all set.
For an ending note, our extra large wall decor for bedroom ideas is worth trying and they are tailor-made for your large bedroom wall, so try them out and keep us in your good words.