There are a lot of people in this world who like simple and plain things and colours. They choose natural colours over bright and shimmery ones. These natural colours are white, off white, beige, black, brown and cream. So if you are a personality that has a liking for nature we suggest you go for an all-natural themed bedroom. And to help you decorate your bedroom we have the 7 best natural bedroom ideas 2023 for you. These ideas will become your aid in deciding the shades and colour schemes for a natural bedroom.
High Contrast Natural Bedroom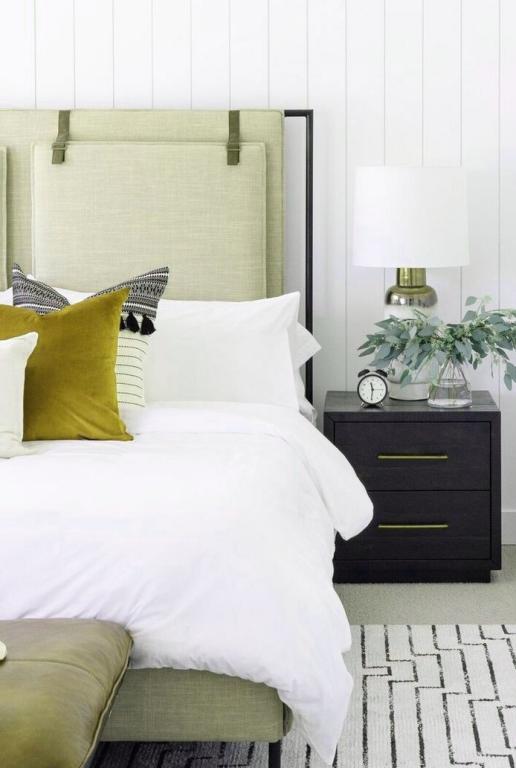 A high contrast look is always associated with bright colours, but you can also create it using black grey and white. This combination is perfect for a natural high contrast look and it also looks attractive. All you have to do is use these three colours in equal proportion and at the correct spots. For instance, you can go for all white walls and white sheets. Plus, you can use black for the comforter or the pillows. A dark grey or black carpet will also support your high contrast theme. These colours together will make your room look bigger and more beautiful.
See Also
Go all White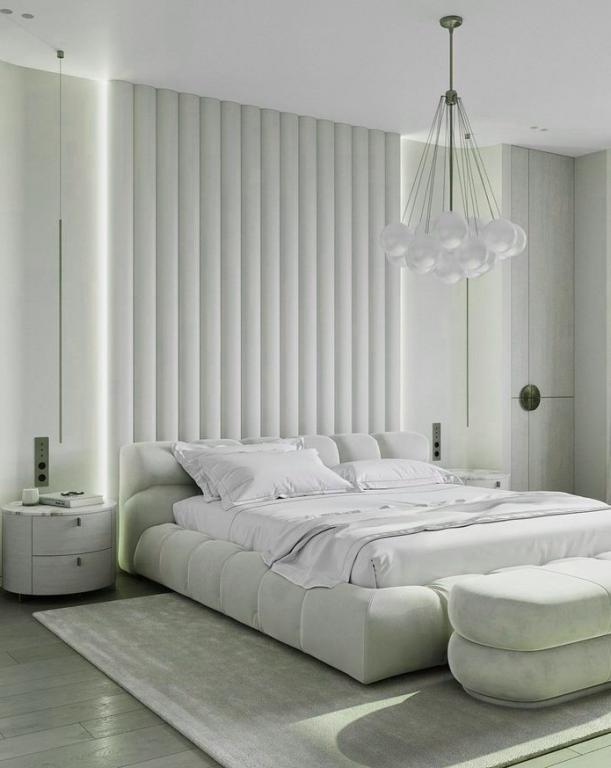 Going all white is one of the great natural bedroom ideas. If you have a bigger room we suggest you go all white. The phrase all-white doesn't suggest that you must only use white colour in your bedroom. It rather means you will have to use different shades of white like off white cream or even simple white. For this look, you can try buying a cream coloured bed and for this, you can get plain white sheets and a little darker comforter. Plus, the walls can be off white and again the carpet would be cream or a little greyish.
Wall Paint for a Natural Bedroom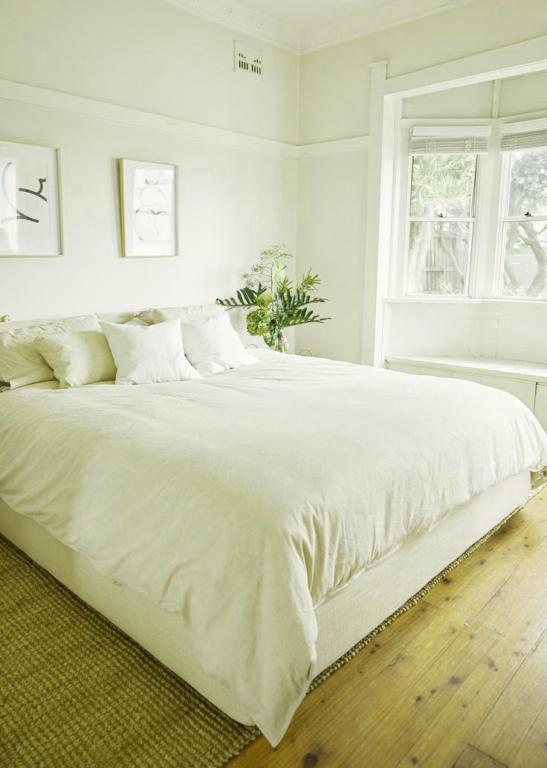 When deciding the colour scheme for any bedroom wall paint and colour is the most important factor. You have to match it with the furniture and flooring as well. There are two ways to decide on the wall paint for your natural bedroom. One way is to go for a darker shade like grey or brown. but remember you would go for a darker wall only if the furniture is white or lighter in shade. On the other hand, if the furniture is grey or a combination of black then you will have to paint your walls light like cream, white and off white. This combination is necessary if you want your wall paint to compliment your natural bedroom.
See Also
Carpets and Rugs for a Natural Bedroom
Carpets and rugs are very vital for a complete bedroom look. Without them, a bedroom showcases a dull finish. So if you have any problem selecting the colour scheme for your natural bedroom we have got you covered. Our ideas will give you an insight into selecting a perfect shade for your natural carpet or a rug. If you are going for a rug then a grey or beige rug looks very good in a natural setting. You can also get a cream coloured fluffy and comfortable rug to decorate your natural bedroom. On the other hand, if you wish to go for a carpeted floor you can go all black. In addition, you can get a printed cream carpet with minimal black print on it. Such a design will give your floor a sophisticated look.
Natural Bedroom Mirror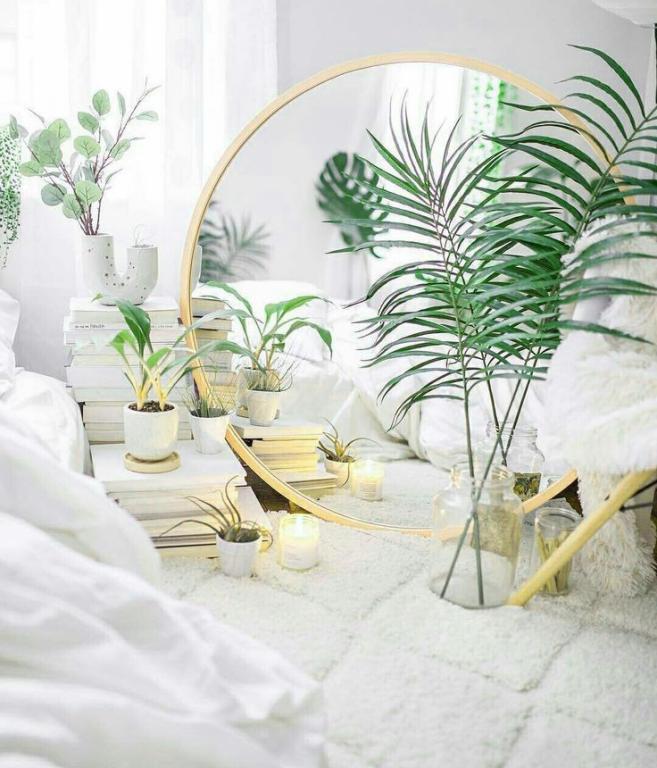 Mirrors are a requirement for every bedroom and we can not even spend a single day without looking into one. Therefore your natural bedroom also needs a mirror that matches its style and scheme. For a natural room, you can get a large round mirror and style it with a white dresser. You can also mount it on an all-white wall. A round mirror always goes nicely with a natural bedroom. Besides you can get a full-length mirror for the bedroom as it will also give your bedroom a modern look.
See Also
Best Small Room Wall Cabinet Designs
Curtain Ideas
A natural bedroom needs natural curtains as well. There are a lot of options available when you are in search of a stylish curtain. Since we are talking about styling a natural bedroom, your curtain choice should also be in a natural colour range. Here arises a question as to which shade will suit the overall natural theme of the bedroom. The answer to this confusing query is absolutely simple. If the overall theme is natural you can buy a little darker curtains. This style will highlight the curtains and will also give a contrasting look. However, if you want to go for a win-win option, then simple white curtains would surely be the ones. Moreover, make sure to not buy heavy and fancy curtains as natural bedrooms look good with net and thin curtains.
Natural Bedroom Accessories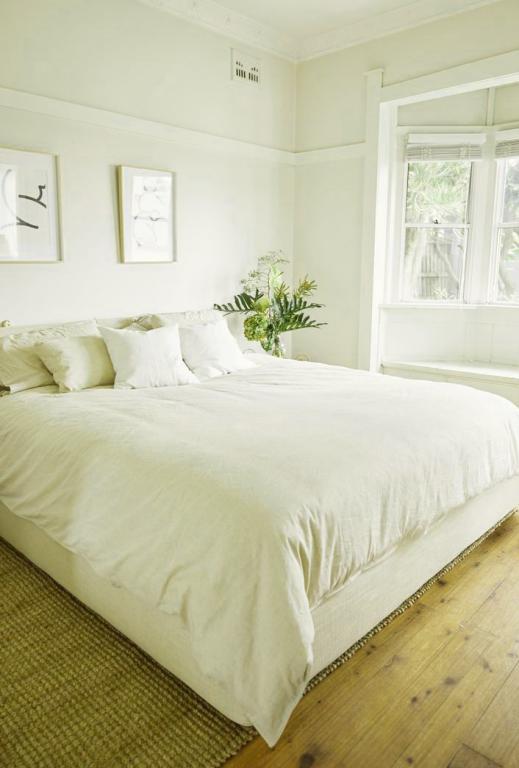 Usually, a natural bedroom wall looks good if you keep it plain and simple. But there are a few decor options that you can try for the walls. Firstly, you can buy paintings and minimalist artwork. Make sure to buy a black and white combination when getting paintings for a natural bedroom. Such paintings will look cool and will also follow the colour pattern. Secondly, you can go for green leaves or a money plant. This green addition will give your room a very fresh atmosphere. Lastly, you can mount lamps or sconces on the wall. These sconces or lamps can be black as the walls would usually be light in a natural setting.
Finally, we assure you that our list of best natural bedroom ideas is a must-have for every natural bedroom. Try out these amazing ideas and make everyone amazed by the look of your bedroom.